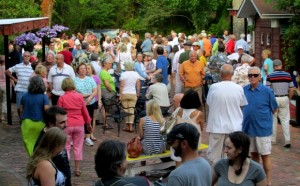 Are you trying to plan an event, but you don't know if another area event will monopolize your audience on the same day?
I've been in the same frustrating situation. Hopefully, New Bern Now's June – August 2015 Events and Festivals can help you figure out what annual events happen the same time each year and you can schedule your event around them.
Visit our Community Calendar for current event information. If your public event isn't listed, please let us know and we'll add it.
Tell us what you think or let us know if you have any questions by sending us an email or call us at 252-638-6858.
Visit New Bern Now's Facebook page or sign up for the latest updates by submitting your email address in the right margin on New Bern Now's website.
Wendy Card