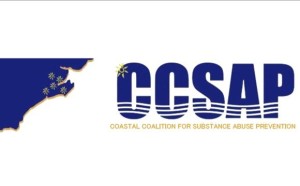 We enjoyed our interview with Philisa Fowler and Tamika Gilchrist to learn about the Coastal Carolina for Substance Abuse Prevention upcoming event. It's being aired on New Bern's News Talk Radio WNOS 107.5 and 1450AM. Listen to our interview here:

Don't forget Coastal Coalition for Substance Abuse Prevention (CCSAP), will be sponsoring a Youth Advocacy for Substance Abuse Prevention Training Presented by YES! (Youth Empowered Solutions). The training will take place this Saturday, March 12, 2016 from 10am-3pm, for youth ages 14-20 who reside in Craven, Carteret, Jones, Onslow and Pamlico Counties. Parents are welcome to attend or and adult who will be brining youth.
The training will take place at 233 Middle Street, New Bern, NC. CCSAP works diligently to reduce underage drinking and prevent misuse of prescription medications for one united vision: creating communities free of substance abuse. This training will expose youth to opportunities on how to make the community a healthier place around issues of preventing underage drinking and eliminating abuse of prescription drugs. Registration is absolutely free!!  Those who register and live outside of New Bern will receive a travel stipend!
Please share this information with any youth group, and or church organization.   Attendees will have a chance to win a 7″ Samsung tablet.
To register for this training, click here.
Submitted by: Philisa Fowler, Coastal Coalition for Substance Abuse Prevention