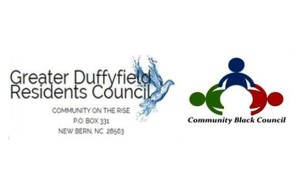 The Greater Duffyfield Residents Council (GDRC) and the Community Black Council (CBC) would like to invite the public to attend the Community Vision Neighborhood Forum on April 2 from 9:00am – 11:00am and 12:00pm – 2:00pm at the Stanley White Recreation Center.
The purpose of the forum is to present the "Transforming the Greater Five Points" plan and process to the community. Members of the GDRC and CBC will present the plan and its goals to forum attendees. The forum is the first in a seven-step reimaging process that will involve community input.
"A neighborhood is a place where you eat and sleep, on the other hand a community is a grouping of people who come together and organize for their own self-interest and the time is now to do just that. Someday our children and grandchildren will thank us for it.," Roger Bellamy, Community Black Council.
"Transforming the Greater Five Points" plan was developed as a result of the Choice Neighborhoods initiative. The Greater Five Points community comprises the following New Bern, NC, neighborhoods: Duffyfield, Dryborough, Larksville, Longworth and Mechanicsville.
The forum is free and open to the public. Refreshments will be provided.
Special thanks goes to the Harold H. Bate Foundation for their support of this community initiative.
For more information, please call Melven Cooper at 252-259-1599 or Roger Bellamy at 252-675-0069.
Submitted by: Roger Bellamy and Melven Cooper