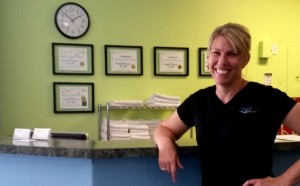 We will have two informational meetings at Sound Fitness on January 5th at 7:00pm or January 9th at 10:30am to go over the Challenge and how to sign up.
The Kick-off date for the Challenge is January 16th and the cost is $179 per person and will include 12 gym visits at Sound Fitness, 10 group fitness classes, and 6 small group trainings and a starter pack of Arbonne protein powder (open to members and non-members of Sound Fitness).
This competition will be done in teams of three and the winning team (team that lost the largest percentage of weight) will get $2100 to be split with the team. We will offer weekly weigh-ins and other workshops to get organized and get in shape this new year!
Prizes will be awarded at our Weight Loss Challenge Awards party on March 1st. Have a smaller waist and a fatter wallet by March 1st!
Submitted by: Brooke White, CSCS, Owner / Personal Trainer / USATF Level 2 Coach, Sound Fitness