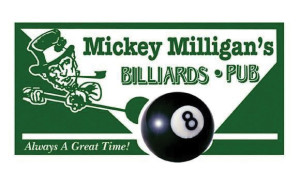 Looking for a place to get your dance on for New Years? Look no further than Mickey Milligan's, providing a night full of eclectic, high-energy jams to ring in the New Year with your best friends, your dancing shoes and a champagne toast for the year to come.
Kicking off the night is Jacksonville's Bridge to Breakdown. This talented group will undoubtedly have you dusting off your shoes with their wide array of funk, alternative, and classic covers and originals. You definitely don't want to miss this opener!
Headlining the evening's festivities will be New Bern's Mo Music Band. Mo Music Band is all you need to get your New Year's Eve groovin' through the night. Mo Music bring an infectious live take on timeless classic jams ranging from classic rock and funk to soul and R&B. Are you into acts like James Brown, Al Green, Prince, The Commodores, Santana and Jill Scott? Then you'll most definitely want to close your year out with this funk-filled evening of great music and good vibes.
Admission will be $8 and includes a free glass of champagne for the midnight toast."
Submitted by: Lorissa Fernandez, Mickey Milligan's Billiards