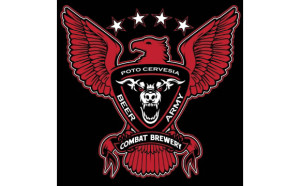 Beer Army will be helping Community Artist Will (CAW) host a non-profit fundraiser in their continued support of bringing the arts to the underprivileged in Craven and surrounding counties. A portion of the proceeds from this all day event will be donated to CAW and their continued efforts to support and promote the arts in our wonderful town.
Come by any time of day and purchase food and beer knowing it's going to a great cause! To help celebrate, an acoustic set of live music donated and performed by the Fearless Freaks, a great local act will begin at 8pm in the upstairs room.
CAW is currently working out details to hold a silent art auction with art donated by its amazing members.
Both CAW and Beer Army appreciate your support in Beer Army's efforts to promote and fund local non-profits and to make our community great.
The "Beer Army Supports CAW Fundraiser" will take place on January 7 at Beer Army Burger Company, 313 Pollock St., New Bern.
For more information, please call Community Artist Will at (252) 571-8566 or send an email.
Submitted by: Community Artist Will