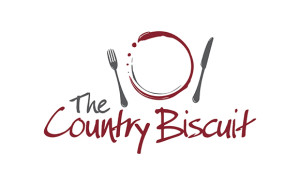 Did you know that The Country Biscuit has been serving Thanksgiving meals to people who are less fortunate in our community for two decades! With the help of locals, they demonstrate true acts of kindness to celebrate this special day.
Laura Johnson interviewed Jeff Ipock, owner of the Country Biscuit, to learn more about the meaning of Thanksgiving. Listen to the interview here:

Jeff Ipock said, "Every year we do our best to try to fill the gap and the void for some of the people who are a little less fortunate around us".
The tradition started about 20 years ago with Jeff's Dad, Carroll Ipock, and his friend, Fuller Pace. They decided after learning one of the local rest homes were not going to have a great Thanksgiving meal, they were going to provide one for them. The tradition was born and Country Biscuit has grown upon that idea since then.
Now they provide meals to several of the rest homes in the area; some assisted living facilities; and Meals on Wheels on Thanksgiving so their volunteers can spend the day with their families. They also feed people off the street who come by the restaurant that would also like to have a good, traditional turkey and dressing meal on Thanksgiving Day.
Jeff said, "We get more out of it than the people who get the meals. We have a lot of volunteers from all walks of life. We've actually had people that basically are homeless that have helped us before in some of the preparation and the clean up. It's a real great opportunity for folks to contribute with a group of people that they don't even know at all and come in and do something for somebody else on a day that we all have something to be thankful for".
For more information, visit The Country Biscuit at 809 Broad St. or call Tracy Bloomberg or Jeff Ipock at 252-638-5151.
Special thanks to Jeff Ipock and his team at the Country Biscuit for all that they do for New Bern.
Tell us what you think by commenting below or sending us an email. Visit New Bern Now's Facebook page or sign up for the latest updates by submitting your email address in the right margin on New Bern Now's website.
Wendy Card