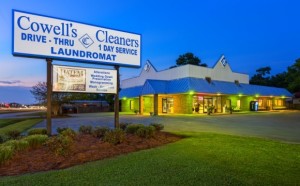 Friday, October 2nd at Miller's Landing
I will be working there all day with donated gowns for our military families to use for the upcoming military ball season.
If you would like to donate gowns that you are not planning to reuse, then Cowell's will clean, finish and deliver.
Cowell's donates all gowns that have not been claimed for this worthy function.
The gowns are appreciated and used for an honorable purpose.
If you have any gowns that you can donate, please drop off at any location and tell them it is for Operation Ball Gown and we will take care of the rest.
For more information, call 252-514-7361.
Submitted by: Gloria Cowell, Cowell's Cleaners