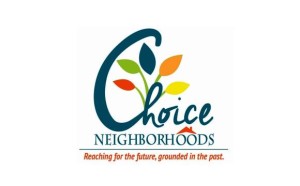 Transformation – Progress Continues
New Bern's Choice Neighborhoods planning team has been hard at work putting together the draft plan to make the Greater Five Points "neighborhood of neighborhoods" a better place to live, work, worship, play, and raise a family. The Draft Transformation Plan is now ready for your review and comments at ChoiceNewBern.com
By the Numbers:  how was the plan developed?    
Nearly 150 local residents, community stakeholders, faith leaders businesses, nonprofits and agencies participated in this collaborative effort
Over 500 surveys were completed by community residents to establish priorities
8 different working groups looked at a wide range of neighborhood improvements
Over 60 multi-hour planning sessions were held
Over 300 people attended Choice Community Day to provide feedback
Over 80 organizations have contributed as sponsors, donors, or working group members
Here's the mini draft . . . "Keys to Our Success:"
Empower Our Community
Pride of place, Celebration of heritage, Community safety, Knowledge of  resources and assets
Invest In Our Children
Ready for kindergarten, Student support, Parental engagement
Realize Our Economic Potential
Community-wide wealth creation, Career and workforce readiness, Vacant land reuse
Expand Housing Opportunities
Craven Terrace renovation, Trent Court redevelopment, Rehabbed and new neighborhood housing
Improve Neighborhood Connections
Connectivity and access, Walkability and bikeability, Expansion of public transportation
Encourage Community Wellness
Improved access to primary and preventative healthcare, Healthy lifestyles and wellness, Expanded recreational activities
What's next?  We need your feedback!
Follow us on Facebook!
Read the Draft Transformation Plan on the website: ChoiceNewBern.com and make comments!
Stop by the Housing Authority or City Development Services to look at a copy.
For more information about New Bern's Choice Neighborhoods, contact: Mickey Miller, Grant Coordinator, at 252-633-0800, ext. 30 or Tharesa Lee, People Planning Lead, at 252-633-0800, ext. 26
Submitted by: Tharesa Lee, Choice Neighborhoods New Bern