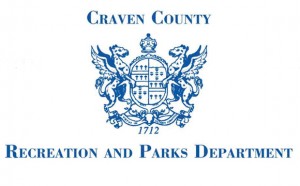 Craven County Recreation and Parks Department and SportsNation are sponsoring a fun-filled day for ages 6-12 on October 12.
This is the first scheduled Teacher Workday and we are going to offer a chance for kids to play basketball, baseball, kickball, soccer and wiffleball. Led by the staff of SportsNation and the Recreation Department, we will offer this program from 9:00am – 3:00pm.
Cost is $30 per participant and includes lunch.
For more information, contact Billy Wilkes at 252-636-6606. Visit our website at CravenCounty.RecDesk.com to register.
The Knights of Columbus will host a Spaghetti Dinner fundraiser for Special Olympics Craven County. This annual event will be on Thursday, October 15th from 4:30pm – 7:00pm at the Knights of Columbus Hall on Pinetree Drive.
Eat in or Take out!
Tickets are $6 for adults and $3 for kids 12 & under.
All proceeds benefit Special Olympics Craven County.
For more information, call Steven Aster at 252-636-6606.
Submitted by: Abigail Wilson, Craven County Recreation and Parks