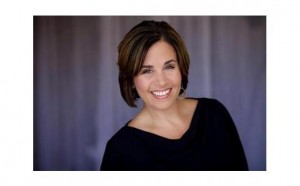 What is your response to the comment that we are hearing a lot these days about makeup being a "cover up" for the real person?
I was recently asked this question in a television interview.
It has been my personal mission to teach, equip and educate women on the value of taking care of themselves. A part of that care is educating oneself on the purpose of skincare and color cosmetics. Since it is a multi-billion dollar industry, it is important that we understand the purpose behind the promotion. We live in a culture that "more is better" must be the way.
I teach our customers and team that "better is better".
Enjoying the benefits of a clear complexion and the proper application of color cosmetics can enhance one's image leading to a positive impact on self esteem.
Makeup is simply a tool.
I believe this question really goes back to one's thinking about why they are using makeup.
Whether we are using makeup, Facebook, money…it all comes back to the reason we are using the tool.
Personal Testimony: I am a farm girl. My mother taught me good skin care and to use a little color to brighten my face. Over the years I have learned proper techniques to share with women in helping them to achieve the look they desire.
For more information, contact Mary Ann LeRay, 252-671-7815
By Contributing Author: Mary Ann LeRay, Mary Kay Cosmetics