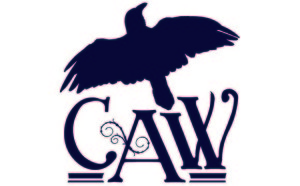 Community Artist Will presents ArtCrawl, this Friday, July 10th, where the down town comes alive with music and art. Explore our historic streets and visit the many galleries and venues where local artists and crafts people will presenting and demonstrating their work. Support local artists by purchasing one of kind pieces for your home or as a special gift you can't find any where except in our amazing town. Talk to artists about their work and enjoy the arts culture that makes our community an amazing place to live and visit.
Starting at Trent River Realty, 333 Middle Street, exhibitions by oil painter Susan Sirkin and photographer Scott Sirkin will be on display. Brenda Grear who specializes in acrylic, watercolor painting and mixed media pieces will also be featured at this venue.
Tucked upstairs at 244 1/2 Middle Street, Star Dust Gallery and Gifts will serve complimentary Summer Melon Sangria as you peruse new work from more than 30 North Carolina Artists. Stardust is featuring artisan candles by 1820 House Candles Company.
The Dirty Bird Studio, just down the hall from Stardust, you will find the work of their new feature artist, local tattoo artist Bliss Watkins. Her work showcases original pen, ink, and copic marker pieces of pop art including an autographed piece by David Tenet from the popular tv series Dr.Who.
Greater Good Gallery, 228 Craven Street, will have painting demonstrations by local artists Lee Hood, Carol Jones, and Lisa Bisbee Lentz. Also in the gallery are the featured works of several local artists including Jon Derby who will be on hand to discuss the process he uses to create his digital art.
Behind the Greater Good Gallery is Isaac Taylor Gardens. This beautiful brick garden area will fill with artisans demonstrating and selling their works. Arden Lindsey will be showing his paintings, photographs, and artist prints. Katherine Wiggs, fine art painter, will amaze you with her realistic painting talents. Elisa Schulman, In The Wind Beading, will be demonstrating her bead wearing techniques and selling her fashionable and intricate beaded creations.
Bear Town Java, 323 Middle Street, will be hosting Lyrical Ja and the Nexus Poets of New Bern for a night of open mic beginning at 6pm. Come experience the many voices of New Bern's local poets in a comfortable coffee shop setting.
The Red Shoe Studio and Gallery, 323 B Middle Street, just through the back hallway of Bear Town Java, the art works of painters Dan Wilson of New Bern and Chad Hughes of Durham will be on display.
Walk out the door of the Red Shoe and find yourself in Artisan Square where many artists come together to showcase their talents. Michael's Little Yellow Studio, back entrance to The Brown Pelican Pub, Brewery 99, Community Artist Will round out this special area familiar to the creative community in our town. Sue Lawrence, fine art jeweler, will be showing and selling her work. Singer/Songwriter Dan Jenkins will be playing live music with Dan Phillips.
Ed Macomber will be set up, weather permitting, at 413 Broad Street. He will be painting his second Middle Street series, this time the subject is "Middle Street 1975". Studio 413 represents Ed's watercolors.
CAW's Center for the Arts, 415 Broad Street, houses a co-op gallery featuring many wonderful local artists as well as studio spaces, where artists come in and use the space to create their works. Come in and talk to the various artists in their studios about their techniques and processes.  Then peruse the works of the gallery and find that special one of kind piece you can't live without.
Submitted by: Community Artist Will