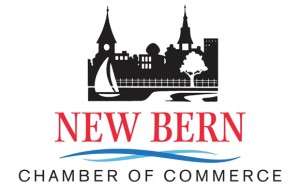 The Swiss Bear Downtown Development Corporation will feature John Mulherin, of Hull Property Group, LLC, as the speaker for the June 25th event at Baker's Kitchen. The event will be held from 8:00 – 9:00 am. John will provide an update on what's been going on at the New Bern Mall, which is something the entire community would enjoy hearing more about.
John Mulherin is the Vice President of Government Relations for Hull Property Group, LLC.  His responsibilities include building relationships with municipalities in an effort to advocate for that community's retail success.
Key to Hull Property Group's stewardship and improvement of properties are the concepts of:
Critical mass
Coherent look
Interconnectivity
Coordinated recruiting, and
Creating opportunities for infill redevelopment.
Hull Property Group maintains a retail portfolio in excess of 10 million square feet including 21 regional enclosed malls across the Southeast. The company uses a very specific redevelopment model for all of its properties.
To reserve your spot now, send an email or call 252-637-3111.
If you are currently not a member of the Chamber and would like to be, please email the Chamber at or call the office at 252-637-3111.
Since 1899, the New Bern Area Chamber of Commerce has successfully been serving the business community for over 115 years! Located in beautiful historic downtown New Bern at 316 S. Front Street, the New Bern Area Chamber of Commerce serves to positively cultivate economic stability for the local community by partnering with local businesses to promote and engage its members so they are positioned not only to succeed, but thrive. For information about the benefits of membership, please contact the chamber at (252) 637-3111.
Submitted by: Millissa True, SBS Forward LLC on behalf of the New Bern Area Chamber of Commerce