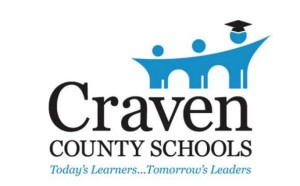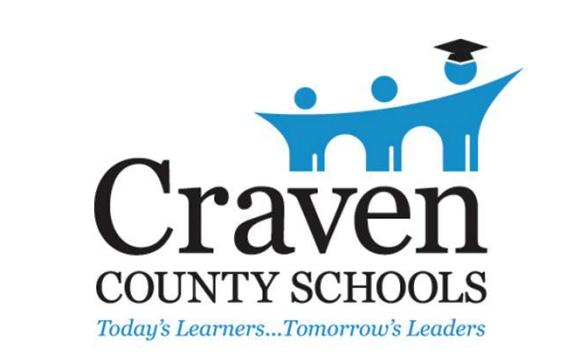 Ms. Stephanie Edwards, Teacher at Brinson Memorial Elementary School, has been selected as the 2015-2016 Teacher Ambassador for Craven County Schools. In her role as Teacher Ambassador, she will serve as the local advisor to the Board of Education and will represent Craven County Schools in various community and civic events. Ms. Edwards now moves on to compete with other local award recipients from the Southeast region of the state. After the regional and state selection processes are completed, one teacher will be selected as the 2015-2016 NC Burroughs Wellcome Fund Teacher of the Year.
Stacey Dimattia of J. T. Barber Elementary, Rosemary Steinman of Havelock Middle, Pam Collins of H. J. MacDonald Middle, Ciara DiNapoli of Vanceboro Farm Life Elementary, Ashley Alicea of W. J. Gurganus Elementary, Collins Beebe of A. H. Bangert Elementary, Jennifer Carman of Trent Park Elementary, and Kari Stallings of Trent Park Elementary, were also selected as finalists for this honor. The local selection team met on April 27, for interviews with all finalists, and Edwards was selected at the conclusion of the process.
In her portfolio, Edwards stated that, "I became a teacher because I had great teachers.  I think what makes a teacher great is a completely indefinable touch of pure magic – to accompany quality training and dedication – and I believe it is often most evident in elementary schools where teachers understand that this is the first taste of education for some children, and it has to create a mindset for lifelong learning. It has to be magical."  Edwards contemplated the times when she felt the most accomplished and effective and realized it is when she thought of students like those in her reading intervention class. She fondly recalled a student saying, "I can't believe I'm a reader now. I always wanted to be a reader, my whole life, so I can be a cop!" She further stated, "This profession is like running a marathon: it stretches you farther than you ever thought you could go, and there is a rush of adrenaline when you see what students can do. The wonder of a child overcoming an obstacle and experiencing change and growth is fascinating and inspiring to behold."
The school system has partnered with Joe Alcoke Auto & Truck Center to offer an exceptional prize to the Teacher Ambassador this year. Ms. Edwards is the recipient of a 2015 Chevy Equinox that has been generously donated by Joe Alcoke Auto & Truck Center. For one year, Ms. Edwards will have the 2015 Chevy Equinox at her disposal to proudly proclaim to those on the road around her that she is one of the finest educators in Craven County.
For more than 50 years our nation has honored teachers with the National Teacher of the Year Program. The National Teacher of the Year Program, sponsored by the ING Foundation, is a project of the Council of Chief State School Officers. In 2014, the NC Department of Public Instruction announced their partnership with Burroughs Wellcome Fund as the new major sponsor of the North Carolina Teacher of the Year Program. Since 1970, North Carolina has participated in this program recognizing outstanding teachers.
Submitted by: Jennifer Wagner, Craven County Schools