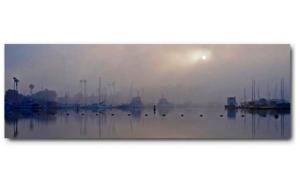 The Coastal Photo Club is based in New Bern and includes members from all over eastern North Carolina including Oriental, Newport and Wilmington.
The club is a teaching organization and boasts amongst its membership every level of photographer. We have weekend snapshot shooters all the way up to professionals who earn all or part of their living behind a camera. It's a teaching club dedicated to helping anyone of any level of expertise improve and refine skills in shooting and processing images.
We hold regular monthly meetings and a sponsor a variety of photographic field trips both local and state wide. Each meeting consists of a short tutorial on a popular photo editing software package followed by our monthly contest and then onto a informative presentations from knowledgeable guest speakers.
As mentioned, we hold mini competitions at our monthly meetings but the big events are the Spring and Fall Major Competitions, one of which is scheduled in April.
Last year this contest drew in almost 120 entries and the best in show, taken by Joan Bower, is displayed above.
This year the competition is, again, held in the main library at 400 Johnson Street, New Bern, at 9:30 Saturday, April 11. The public is cordially invited to visit and view as the club's membership again vies for top honors in our Spring Major Competition.
For further information on the club and its activities visit our website.
Submitted by: Alan Welch, Coastal Photo Club