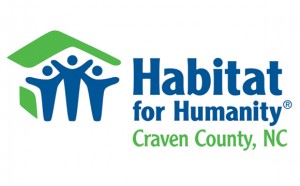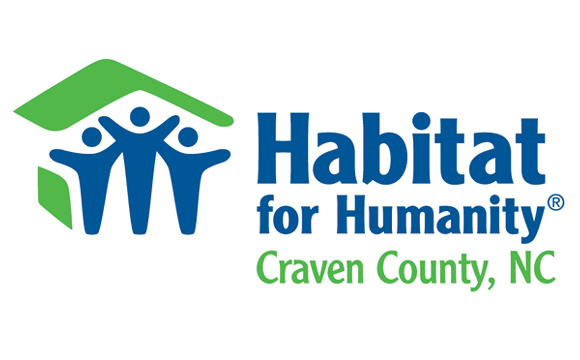 Five colleges have chosen New Bern as their Spring Break destination this year. Ten students from University of Michigan are the first to arrive on Sunday March 1. These ten volunteers have chosen to spend their Spring Break with Habitat for Humanity of Craven County helping build House #59. They will be working on the job site at 604 3rd Avenue from 8am until 3pm Monday through Thursday with Friday being a free day where they can explore the area and the beach. During their stay, meals will be provided by local residents and churches.
The Collegiate Challenge began in 1989. Nearly 240,000 students have participated since then. This is Craven Habitat's thirteenth year of hosting the colleges. The other students will come from University of Rochester, Plattsburgh University, Drexel University and the final group will be from University of Delaware. Supplies and meals are needed during their stay.
Nearly 8000 students will be volunteering in 195 communities across the US donating more than $1.8 million to help Habitat offer more home ownership opportunities in partnership with low-income families. Habitat for Humanity International's vision is a world where everyone has a decent place to live. Anchored by the conviction that housing provides a path out of poverty, since 1976 Habitat has helped more than 5 million people through home construction, rehabilitation and repairs and by increasing access to improved shelter through products and services. Habitat also advocates to improve access to decent and affordable shelter and offers a variety of housing support services that enable families with limited means to make needed improvements on their homes as their time and resources allow. As a nonprofit Christian housing organization, Habitat works in more than 70 countries and welcomes people of all races, religions and nationalities to partner in its mission. To participate in this year's challenge by providing supplies or a meal, contact Pam Johnson at 252-633-9599.
Submitted by: Pam Johnson, Habitat for Humanity of Craven County