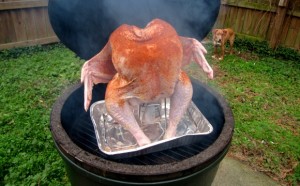 Are you trying to decide whether you want to go out for a Thanksgiving meal?
Our friends, Betty and John Foy at the Meadows Inn asked us if we knew what local restaurants would be open on Thanksgiving Day. Here's a list of restaurants that will be open:
Restaurants who will be serving Thanksgiving meals (reservations are either required or highly recommended):
The Chelsea: serving from 12 – 6pm, 335 Middle St., 637-5469.
Christoph's on the Water: serving in the Ballroom with Banquet Buffet from 12 – 3pm, 100 Middle St., 638-3585.
The Flame Restaurant and Banquet Centre: Brunch will be served from 11am – 3pm, 2303 Neuse Blvd., 633-0262.
Harvey Mansion Historic Inn: serving from 1 – 6pm with a three course Turkey Feast and also serving from regular menu, 221 S. Front St., 635-3232.
Fairfield Harbour Food and Spirits: Full Thanksgiving menu with seating times at 12pm, 2pm, and 4 pm. They will also be serving the regular menu, 100 Marina Dr., 514-0202.
Triple Play Restaurant/Bar will be serving turkey dinner (also catering to Bambooz Tiki Bar and The Diamond Club), 1706-E Hwy 70E, 637-6184.
Open with regular menu:
Buffalo Wild Wings, 3102 Dr MLK Blvd. 635-9464.
Half Time Pub and Grill, 3325 Dr MLK Jr Blvd., 672-8777.
Waffle House 3303 Dr MLK Jr Blvd., 635-5220 and 1000 Hwy 70 E, 672-9800.
Bar open, kitchen closed:
Spunky McDoogle's bar will be open, kitchen will be closed, 1908 S. Glenburnie Rd., 637-5705.
Catering:
Kitchen on the Trent will be catering Thanksgiving meal the day before, 2500 Trent Rd., 638-2241.
Please note: we tried calling all of the restaurants in New Bern. We didn't connect with some of them (i.e. nobody answered or received answering machine). If you know of a restaurant that will be open, please let us know and we will add them to the list.
We hope this helps you decide!
Tell us what you think by commenting below or sending us an email. Visit New Bern Now's Facebook page or sign up for the latest updates by submitting your email address in the right margin on New Bern Now's website.
Wendy Card