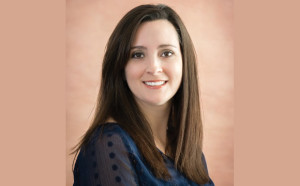 Marc Jessup Insurance is pleased to announce that Debra Tomchesson has recently joined the staff in the position of Client Services and Marketing Specialist.
In this position Debra will assist with servicing client needs while working to develop and deploy a vibrant Marketing strategy including the company's online presence as well as advertising and media relations.
Debra, a New York native has called North Carolina home since attending East Carolina University.  After graduating with a BS in Business Administration with a concentration in Marketing, Debra pursued a career in the financial services industry.  Most recently she has worked in the Real Estate industry where she spent many years working closely with firm owners and brokers as well as obtaining her NC Brokers license.  Currently, Debra is pursuing her NC agent licensing and will soon be assisting the team as a licensed health insurance agent, selling individual health insurance products.
Marc Jessup Insurance has proudly served Eastern North Carolina since 1987 as a full service insurance agency, offering affordable individual and group health, life, disability, dental and long term care products. The office is located at 2002 S. Glenburnie Road, New Bern, NC. Stop by today for a free evaluation of your current insurance needs or visit our website at www.MarcJessupInsurance.com
Submitted by: Debra Tomchesson, Marc Jessup Insurance