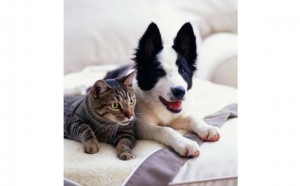 Pals for Paws is happy to announce that we have formed a relationship with Spay2Save of Carteret County to offer spay/neutering of dogs and cats at an affordable rate.
Spay2Save has a mobile clinic that they are able to park in different locations to provide affordable spay/neuter in driving distance for our clientele. Their mobile clinic is a new custom built, state-of-the-art, fully equipped 33 foot mobile surgery clinic. The clinic is operated by a NC licensed veterinarian and utilizes the most current surgical techniques, anesthesia and equipment.
Pals for Paws, through community donations, the sale of raffle tickets, and attendance at the MumFest has been providing affordable spay/neuter services since 2002. For the past couple of years, we have dedicated our resources to subsidizing these services in our community. We recognize that spaying or neutering is a difficult expense for many, and this is why we work to lessen this burden. In 2013 and 2014 we were able help spay/neuter 1400 dogs and cats that would have reproduced, and added to the unwanted animal population.
If you are interested in our subsidized spay/neuter program, please go to our website – PalsforPaws.org, complete the application and send it to us along with your reduced portion of the payment for the full service. We will then send you a voucher that you can present to Spay2Save as full payment at the time of your appointment. When you schedule the procedure, you will be told where the mobile clinic will be parked. Currently, we are doing it on Thursdays in front of A Dog's Dream on 1819 Racetrack Road, in New Bern.
Your cost will be as follows:
Cat (male or female ) – $40
Dog (male or female) 50 lbs or less – $60
Dog (male or female) over 50 lbs – $70
Feral cats (male or female) – $20
Included with each surgery is a complete physical exam. Dog – DA2PP vaccination, Cat – FVRCP vaccination, Rabies vaccination and pain medication. There is no reduction in fee if your animal already has received the Rabies vaccination.
Submitted by: Bonnie Compton, Pals for Paws