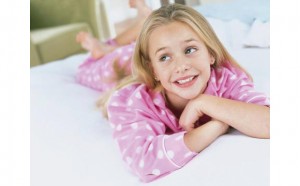 We're starting our 5th Annual Operation Jammies drive to benefit the Coastal Women's Shelter. Since 2009, you have generously contributed 1,700 pairs of new pajamas to needy, abused families in the tri county area. The CWS maintains a safe house in New Bern and provides ongoing services to women and children in Craven, Pamlico and Jones counties. The need continues, and our goal remains the same…new pajamas for every mother and child entering the safe house and new pajamas to needy, abused families. One can only imagine how frightening it would be for a child to hurriedly leave home and enter a strange place for protection.  For these women and children, it is a real comfort to have something tangible and practical.  It also shows how much this community cares.
For the children, all pajama sizes from 6mos. to age 16 are needed.  Mother's sizes range from S to XXL.  Operation Jammies has five drop off locations:
– The Village Butcher, 3515 Trent Road
– Mitchell Hardware, 315 Craven Street
– Downtown Pilates, 309 Middle Street
– Amazing Nails, 2873 Trent Road
– First Presbyterian Church, 418 New Street
Thank you for your generous support the past four years, and please consider donating a pair of new pajamas this year. All donations are greatly appreciated. If you desire a tax deductible receipt from the Coastal Women's Shelter, write your name and address on a slip of paper and leave it in the donation box. Thank you, and please forward this e-mail to all your friends.
Gratefully yours, Margaret Preston and Cherie Davis, Co-Chairwomen, Operation Jammies
Submitted by: Pat McDaniel on behalf of Operation Jammies