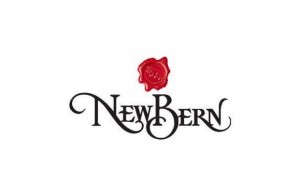 County Spending by Domestic Visitors Increases by 2.60%
The North Carolina Division of Tourism, Film and Sports Development announced today that domestic visitors to and within Craven County spent $119.32 million in 2012, an increase of 2.60 percent from 2011.
"It's wonderful that Craven County saw an increase for the third consecutive year in visitor spending during 2012," said Mary Harris, Director of the New Bern-Craven County Convention and Visitors Center. "It's encouraging to see that all of the state's 100 counties saw an increase as well. Craven County will continue to strive for growth in visitor spending in the coming years."
In 2012, the travel and tourism industry directly employed more than 1,040 jobs in Craven County.  Total payroll generated by the tourism industry in Craven County was $21.78 million.  State and local tax revenues from travel to Craven County amounted to $8.91 million.  These tax revenues represent an $84.71 tax saving to each county resident.  Craven County continues to rank 35 in travel impact among North Carolina's 100 counties.
Governor Pat McCrory and North Carolina Commerce Secretary Sharon Decker announced all of North Carolina's 100 counties saw increases in visitor spending in 2012. Domestic visitors to and within North Carolina spent a record $19.4 billion in 2012, an increase of five percent from 2011. State tax receipts as a result of visitor spending were close to $1 billion in 2012 and local tax revenues directly resulting from visitor spending totaled more than $579 million. Visitor expenditures directly generated 193,610 jobs and more than $4.3 billion in payroll income within North Carolina in 2012.
These statistics are from an annual study commissioned by the North Carolina Division of Tourism and conducted by the U.S. Travel Association. The study uses sales and tax revenue data plus employment figures to determine the overall impact of visitor spending in North Carolina.
Submitted by: Amy Hammond, New Bern-Craven County Convention and Visitors Center, 203 S. Front Street