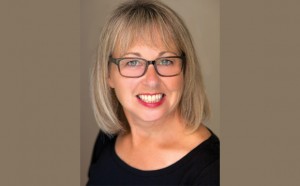 In preparation for the upcoming New Bern Chamber of Commerce Business Expo, Jane Maulucci of The Reactive Voice, LLC is presenting a one hour seminar "4 Keys to Successful Trade Shows" for Expo exhibitors.
This free seminar will be at the Chamber office at 8:30 a.m. on Friday, July 26th. Ms. Maulucci will detail the top tactics to exhibiting success that can be used by businesses of any size from tiny "Mom & Pop" operations to giant mega corporations.
Topics include:
– Getting more people to your booth
– Turning head counts into sales dollars
– The secret strategy employed by all successful  exhibitors
Ms. Maulucci is a licensed Tradeshow Coach Facilitator through Susan Friedmann, The Tradeshow Coach and has developed and delivered corporate training in sales, marketing, management, and recruiting for businesses and individuals.
Every exhibitor interested in increasing their trade show results needs to attend this seminar and it's free to attend. The best part is, all of these strategies are fast and easy to put into practice and can help you improve your exhibiting success overnight.
To reserve your space, please contact Teresa Suhrie via email, or call the  New Bern Chamber office at 252-637-3111 Ext 231.
Submitted by: Jane H. Maulucci, The Reactive Voice, LLC