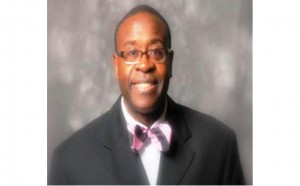 The history of Guildfield Missionary Baptist Church has been blessed with a rich spiritual heritage, a strong pastoral lineage, a committed membership, and a profound willingness to serve God and fellowman.
Guildfield Missionary Baptist Church had its humble beginnings in the home of Sister Louise Hatch located in Scott's Alley New Bern, North Carolina in 1879.  The Church was founded by Rev. Henry Johnson who pastored First Baptist Church, which was originally named Cedar Grove Baptist Church. The Church was rebuilt on November 30, 1893.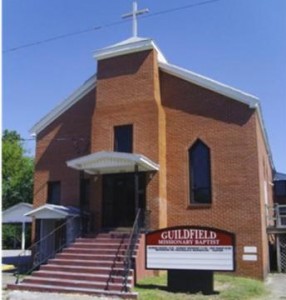 Guildfield has Sunday School every Sunday at 9:30am; Worship Service at 11:00am; Prayer Ministry every Wednesday at 6:30pm; Bible Study every Wednesday at 7:00pm; and Youth Fellowship each Saturday before the 4th Sunday at 5:00pm. In addition, our church offers the following ministries: Single's Ministry, New Disciple's Ministry, Noon Day Prayer, Women's Ministry, Married Couple's Ministry, and Iron Man Ministry.
Three choirs presently serve the Church. They are the Guildfield Adult Choir, which serves first and third Sunday, the Youth Choir which serves fourth Sunday, and the Male Chorus which serves second Sunday.
Pastor Reginald A. Barnes, Sr. is the shepherd of Guildfield Missionary Baptist Church. Pastor Barnes obtained his B.S. Degree in Instrumental Music Education from NC A&T State University in Greensboro, North Carolina. Shortly afterwards, God instructed Pastor Barnes to enroll in the Master of Divinity program at Shaw University in Raleigh, North Carolina. While enrolled at Shaw, Pastor Barnes served as Youth Pastor for First African Baptist Church in Goldsboro, North Carolina in fulfillment of his supervised ministry requirement. He also was elected Student Body President of the Divinity School for two consecutive terms. Pastor Barnes continued to serve faithfully until the Lord called him to New Bern, North Carolina to shepherd the Guildfield Missionary Baptist Church in June 2003.  As Pastor of the Guildfield Missionary Baptist Church for the past ten years, Pastor Barnes has been instrumental in initiating various community-based service activities. He has initiated and founded Activist for Community Transformation Inc. Guildfield members have been trained in HIV and Aids counseling, testing, and outreach. In December 2012, Pastor Barnes earned a Doctor of Ministry Degree from United Theological Seminary in Dayton, Ohio. Pastor Barnes' aim is to arm his flock with biblical knowledge and truth, so they are equipped to execute God's divine mandates in this present age. His motto: "You can't expect people to do better until they know better!"
Visit Guildfield Missionary Baptist Church at 836 Green Street, New Bern or give them a call at 252-633-2388 with any questions.
Submitted by: Joyce Pressley