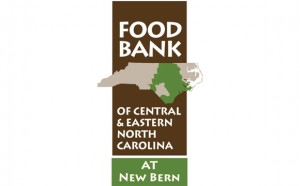 For more than 300,000 children living in the Food Bank's 34-county service area, summer means a break from school, but also from much needed free and reduced-cost meal programs. In Carteret, Craven, Jones, Onslow and Pamlico counties, there are 23,665 children who rely on these free and reduced-cost meal programs. June, July, and August are also months when food drive donations slow down for food banks across the country.
This slowdown in giving comes at a time when school cafeterias are closed to these kids and community-based nonprofit agencies, such as food pantries and children's programs supported by the Food Bank, often report an increase in the number of parents and grandparents seeking food assistance for their families.
Now in its sixth year, Stop Summer Hunger (formerly Kids Summer Stock) is an awareness campaign held during June and July to collect food and funds to help these families. The donations received during the eight-week campaign help fill the empty shelves of the Food Bank of Central & Eastern North Carolina warehouses in Durham, Greenville, New Bern, Raleigh, Sandhills, and Wilmington. This awareness-building food and funds campaign has been extremely successful, providing 8.6 million meals to children and their families during the past five summers. This year our goal is to raise enough food and funds to provide 3 million meals.
How You Can Help Stop Summer Hunger?
Donate Money – For every dollar donated, the Food Bank can provide five meals or 10 dollars worth of food. Log onto NewBern.FoodBankCENC.org to donate.
Donate Food – Hold your own food drive in your neighborhood or community. Host a "Drive, Drop and Go" for your employees at your business.
Donate Time – Help us spread the word about the Food Bank through social media. "Like" us on Facebook at facebook.com/FoodBankCENC and follow us on Twitter @FoodBankCENC and tweet with the hashtag #SSH2013.
Submitted by: Jennifer Caslin, Coordinator of Marketing, Public & Branch Relations, Food Bank of Central and Eastern NC