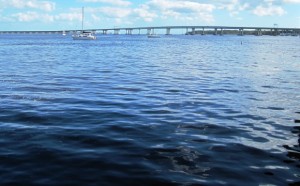 12th: Pat Wictor in Concert, 8:00pm at the Trent River Coffee Company presented by the Down East FolkArts Society. For details call 252-646-4657
12th – 13th: Twin Rivers Lions Club Annual Broom Sale, 9:00am – 4:30pm, Mitchell Hardware along with Camp Dogwood car raffle at the corner of S. Front St. and Craven St. For details call 252-635-1684
12th – 13th: Spring Historic Home and Gardens Tour presented by the New Bern Historical Society and the New Bern Preservation Foundation. For details call 252-638-8558 or 252-633-6448
12th – 13th: Garden Lovers Weekend, 9:00am – 6:00pm. Tryon Palace Gardens will be open to the public with free admission. For details call 252-638-8558
13th: Sixth Annual Monsignor Jones Golf Tournament, 8:00am, River Bend Golf and Country Club. Pick up entry forms at St Paul Catholic School, 3005 Country Club Rd. For details call 252-638-2819 x 23
13th: Garden Lecture: "Eat your Yard!" with Nan K. Chase, 10:00am – 12:00m, Cullman Performance Hall, North Carolina History Center at Tryon Palace. For details call 252-639-3500
13th: Festival of Fun and Beatrice Potter performance by the New Bern Ballet Company, 10:00am – 3:00pm at Union Point Park presented by New Bern Parks and Recreation. For details call 252-639-2902
13th: Rubber Duck Derby, 3:00pm at Union Point Park presented by the New Bern Breakfast Rotary Club.
13th: Scientific Passport through Time, 10:00am – 2:00m at the North Carolina History Center at Tryon Palace. For details call 252-639-3500
13th: Introductory Zentangle Class, 1:00pm – 3:30pm at West New Bern Recreation Center presented by New Bern Parks and Recreation. For details call 252-639-2910
13th: New Bern's 5th Annual Fur Ball, 6:00pm at the New Bern Riverfront Convention Center. For details call 252-637-0247
13th: Bear City Opry, 7:00pm at 516 Hancock St. For details call 252-670-7082
14th: ECU Faculty Concert brings Cello and Piano Recital to Tryon Palace, 3:00pm, Cullman Performance Hall, North Carolina History Center. For details call 1-800-328-2787
Tell us what you think by commenting below or sending us an email. Visit New Bern Now's Facebook page or sign up for the latest updates by submitting your email address in the right margin on New Bern Now's website.
Have a great weekend!
Wendy Card