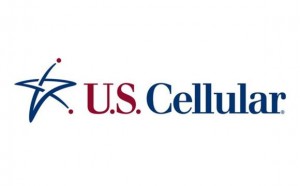 Class Will Help Smartphone Users Get Most out of Their Device and customize it for their Lifestyle
A smartphone or tablet is aimed to make your life easier but not everyone has the time to learn how to use their device to its full potential. To address this, U.S. Cellular is offering a free Device Workshop on Saturday, March 9 at 9 a.m. at 3180 Martin Luther King Jr. Blvd. in New Bern, where current or potential smartphone users can learn more about the features, tips and tricks of their specific device. At the workshop, U.S. Cellular associates will offer attendees hands-on assistance to get the most out of the features on their Android™-powered, Windows™ Phone and BlackBerry® devices, such as the Samsung Galaxy S® III™.
"Your phone can simplify and enhance your life, which is why U.S. Cellular provides a high-speed nationwide network and the latest phones and tablets. Ensuring every customer knows how to get the most out of their device is just one of the ways we provide the best customer experience," said Dee Taylor, director of sales for U.S. Cellular in eastern North Carolina.  "From offering unique benefits like Overage Protection and a valuable rewards program that recognizes loyalty, we treat every customer like a neighbor, not a number."
The latest Android™-powered, Windows™ Phone and BlackBerry® options offered by U.S. Cellular enable customers to transform a smartphone to a device that meets their exact needs. The Samsung Galaxy S® III™ allows customers to enjoy faster web browsing and quick app downloads with access to 4G LTE speeds that are up to 10 times faster than 3G.
The workshop is open to everyone. Please call 252-638-1762 for more information.
4G LTE service provided through King Street Wireless, a partner of U.S. Cellular. LTE is a trademark of ETSI.
About U.S. Cellular
U.S. Cellular rewards its customers with unmatched benefits and industry-leading innovations designed to elevate the customer experience. The Chicago-based carrier has a strong line-up of cutting-edge devices that are all backed by its high-speed nationwide network that has the highest call quality of any national carrier. Currently, 61 percent of customers have access to 4G LTE speeds and 87 percent will have access by the end of 2013. U.S. Cellular was named a J.D. Power and Associates Customer Service Champion in 2012 for the second year in a row. To learn more about U.S. Cellular, visit one of its retail stores or uscellular.com. To get the latest news, promos and videos, connect with U.S. Cellular on Facebook.com/uscellular, Twitter.com/uscellular and YouTube.com/uscellularcorp.
Submitted by: Melissa McIntyre, Public Relations Counsel, U.S. Cellular