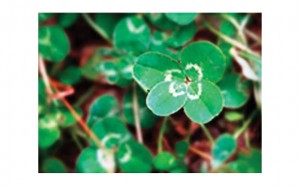 Listen to Laura Johnson community segment for New Bern Now being aired on Radio Free ENC's WNOS 105.9FM and 1450AM:
Start your St. Patrick's Day celebration on Saturday, March 16, 2013, at the New Bern Farmers Market from 8:00 a.m. – 2:00 p.m.
Enjoy corn beef and cabbage, shepherd's pie, among other tasty treats, special drinks, and unique giveaways at participating New Bern Restaurants and Bars:
Downtown New Bern's Pub Crawl Timeline:
4:00 p.m. – 6:00 p.m.: Persimmons Waterfront Restaurant, E. Front St., 252-514-0033
6:00 p.m. – 8:00 p.m. and 10:00 p.m. – 2:00 a.m.: Bear Town Market (BTM) and Beer Garden, corner of Middle and S. Front Sts.
8:00 p.m. – 9:00 p.m.: MJ's Raw Bar & Grill, 216 Middle St., 252-635-6890
9:00 p.m. – 10:00 p.m.: The Chelsea Restaurant & Catering, 335 Middle St., 252-637-5469
10:00 p.m. – 2:00 a.m.: The Harvey Mansion's 1797 Steamer Bar, 221 S. Front St., 252-635-3232
Around Town:
Dockside Restaurant and Bar for Karaoke on Saturday night and corn beef and cabbage on Sunday, 100 Marina Dr. in Fairfield Harbour, 252-638-8566.
Attitudes Pub and Grill will have corned beef and cabbage on Thursday, March 17 from 5:30 p.m. – 7:30 p.m. with music and dancing, 32 Shoreline Dr. in River Bend, 252-633-2006.
Stop by Spunky McDoogle's, 1908 S. Glenburnie Rd. for corn beef and cabbage, drink specials, music, and much more.
VFW Post 2514, St. Patrick's Day Dinner will have corn beef & cabbage or Irish/Dublin coddle on March 17, open at 3:00 p.m., dinner at 5:00 p.m., 3850 Butler Rd. Recommended dinner donation $10.
Find out more about the New Bern Pub Crawl visit their website.
If your favorite place isn't listed, give them a call to find out if they have any exciting events lined up.
Tell us what you think by commenting below or sending us an email. Visit New Bern Now's Facebook page or sign up for the latest updates by submitting your email address in the right margin on New Bern Now's website.
Wendy Card