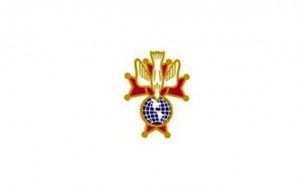 Father Kenneth I. Parker Assembly will have the first yard sale of 2013 on Friday, February 8 from 10am – 2pm and on Saturday February 9 from 7am – 1pm. Due to popular demand all buildings will be open both days.
Crafts, Lamps, Antiques, DVDs, CDs, Records, Small/Large Appliances, Electronics, Computers, Office Supplies, Pictures, Home Décor, Jewelry, Clothes, Toys, Books, Kitchen Items, Bikes, Exercise Equipment, Tools, Designer Accessories, Valentine And Easter Items
Special – for sale-ROM 4 Cross Trainer Exercise Equipment- bought new for $13,000. Used one time – interested parties call Danny Gennantonio at 637-2322
As a result of these yard sales, the 4th degree is able to continue to support organizations like MERCI Clinic, Religious Community Services, Coastal Women's Shelter, Senior Pharmacy, Relay for Life and many more. While you shop you will be helping others in need.
Submitted by: Nancy Stewart, Public Relations, Knights of Columbus 4th degree