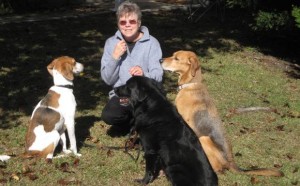 Crockett's Critter Care, a pet sitting; dog walking; canine coaching and home watching service; is now open for business.  This service provides affectionate, attentive pet care in your own home in the New Bern area.
A perfect solution for:
– Pets needing midday strolls, potty breaks, health care or attention.
– Owners wanting their pets cared for in their own home while they are on vacation or traveling.
– People who want their house looked after, newspapers and mail brought in, plants watered, trash taken to the curb, lights turned on/off or blinds rotated while they are away.
– Dogs that need some instruction on basic obedience and good manners so they walk nicely on a leash and don't jump up on people.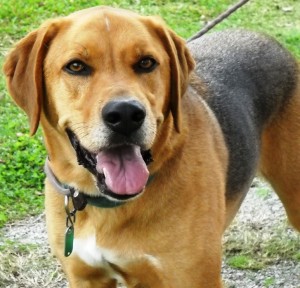 Crockett's Critter Care is dedicated to satisfying you and your pet.  Prior to implementing service, a visit to your home is required to meet you and your pets and to take explicit instructions on caring for what's yours.  New clients must schedule an appointment within 48 hours of the time service is requested.
Jeanne Crockett has a lifetime of experience with dogs and cats, is licensed, bonded and insured and is a member of Pet Sitters International.  She has trained her own dogs with professional trainers for thirty years and continues to do so with Duke, her Found Hound.  Duke is show-ribbon ready in obedience, rally and agility.  After retiring from the corporate world, Jeanne decided devote her attention to a rewarding career doing something that she loves.
More information about Jeanne, her services and rates can be found at www.crockettscrittercare.com or call 252-635-2655.
Submitted by: Jeanne Crockett, Owner, Crockett's Critter Care