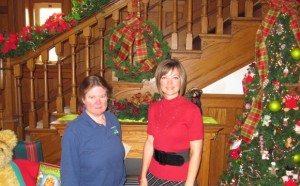 Laura Johnson and I enjoyed catching up with Colleen Roberts, Public Information Officer for the City of New Bern, regarding the City's branding initiative.
Listen to the interview here:
Since our last interview, Colleen said, "The City of New Bern has partnered with North Star Destinations Strategies and they came in for an in-market visit to see what New Bern is all about". "They comprised their first online survey for community level managers" and have created a public community wide online survey.
The City needs our community's help by participating in this short survey. They welcome residents, commuters, and visitors to participate in the survey.
You can click here to take the survey or visit the City's website and click on the link located above Mayor Bettis's picture. They will comprise branding information from the survey.
Deadline for completing the survey is December 21st. To date, about 230 people have completed the survey and they need the public's help to participate. The goal is to comprise branding information.
For more information, please call Colleen Roberts at 252-639-2707, visit the City of New Bern's website, and Facebook page.
Special thanks to Colleen Roberts for sharing the City of New Bern's branding initiative with us!
Tell us what you think by commenting below or sending us an email. You can also follow us on New Bern Now's Facebook page!
Wendy Card