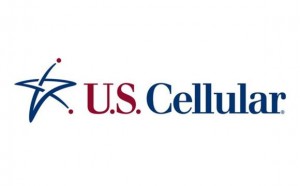 U.S. Cellular shares the most popular questions customers ask at their Free Device Workshops
Mobile devices are the most wanted gifts this holiday season, with tablets leading the wish list and smartphones ranking in the top five, according to a recent survey by the Consumer Electronics Association.
The holidays are also a popular time for device upgrades, which is why U.S. Cellular's associates from across the country have compiled the five most frequently asked questions they receive at their Device Workshops:
Can I buy a phone as a gift and activate it on Christmas? Anyone receiving a new smartphone or tablet this holiday season will be excited to start using it right away.  U.S. Cellular provides a tailored customer experience to help you buy a phone as a gift and activate it later by calling a Customer Care associate, even on Christmas day.
What are the best apps for the holiday season? With so much going on, it can be daunting to try and keep track of everyone's schedules. The free U.S. Cellular Family Organizer app helps manage shopping and to-do lists, as well as coordinate and share family calendars. Additionally, Google Shopper lets you find information, pricing and reviews on millions of products, searching by cover art, barcode or even by voice and text.  You can easily save items to your shopping "wish list" in case anyone asks what you want for the holidays this year.
How do I set up Wi-Fi on my phone? With millions of Wi-Fi hotspots available across the country, it is becoming easier for smartphone and tablet users to stream a football game or download important documents while minimizing their data usage. U.S. Cellular simplified the process even more with the launch of Wi-Fi Now, a free app that allows users to easily connect to Wi-Fi hotspots.
How do I set up email? Each phone and tablet is different, but associates can help set up email on your new device or sync multiple email accounts. Accessing emails on-the-go is just one more way your device should simplify and enhance your life.
How do I send a picture message? A few Android-powered devices, like the Samsung Galaxy S® III, feature Share Shot, which eliminates the need to email or download photos. Photos taken can be immediately shared with up to five others by syncing devices. A U.S. Cellular associate can show you how to take great photos on any device and how to easily share them through text, email or social media.
"We want to make sure you are getting the most out of your device, whether you received it as a gift or upgraded yourself to a new one," said Dee Taylor, director of sales for U.S. Cellular in eastern North Carolina "In addition to great deals on devices right now, U.S. Cellular customers get a better experience all year long, including unique benefits like Overage Protection and a valuable rewards program that recognizes loyalty. You can use your points for faster phone upgrades and free ringtones, which a lot of customers take advantage of this time of year."
To address these questions and more in greater detail, U.S. Cellular invites all wireless users to visit the free Device Workshops held every month. This month on Saturday, Dec. 8 at 9 a.m. at 3180 Martin Luther King Jr. Blvd. in New Bern, attendees can learn more about the features, tips and tricks of any device. At the workshop, U.S. Cellular associates will help attendees learn about and maximize all the features on their Android™-powered, Windows® Phone and BlackBerry® devices. All questions are welcome from current and potential smartphone users, and attendees don't have to be a U.S. Cellular customer.
The device workshops are free and open to everyone. Please call  252-638-1762 for more information.
Submitted by: Melissa McIntyre, Public Relations Council, U.S. Cellular