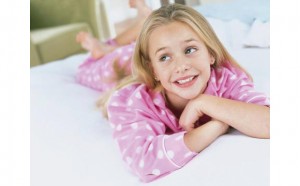 Dear Friends and Supporters of Operation Jammies,
We are looking forward to our 4th Annual Operation Jammies drive to benefit the Coastal Women's Shelter.  During the past three years, you have generously contributed over 1,400 pairs of pajamas to needy, abused families.  The CWS provides services to the tri county area and maintains a safe house in New Bern.  The need is great, and the goal remains the same…new pajamas for every mother and child entering the safe house.  Your generosity has also allowed the CWS to distribute jammies to the needy families with whom they provide ongoing services.  The staff at the safe house love to watch the children pick out their own pajamas.  For these women and children, it is a real comfort to have something tangible and practical.  It also shows how much this community cares.
Again, all pajama sizes are needed.  These families could use children's sizes 6mos. to age 16, boys and girls. For the mothers, sizes range from S to XXL. We have five drop off locations:
– The Village Butcher, 3515 Trent Rd.  M-F 9a.m. to 5:30p.m. & Sat. 9 a.m. to 3 p.m.
– The Insurance Center, 1320 Commerce Dr.  M-F  8:30a.m. to 5p.m.
– Mitchell's Hardware, 315 Craven St.  M-F 6:30a.m. to 5:30p.m. & Sat. 6:30a.m. to 5p.m.
– First Presbyterian Church, 418 New Street
– Carolina Comics & More, 4110 Martin Luther King Blvd., (next to New Bern H S and the Hess Station) M 1p.m. to 6p.m., T 12noon to 7p.m., W 11a.m. to 7p.m., Thurs./Fri  12noon to 7p.m., Sat. 11a.m. to 6p.m., and Sun. 1p.m. to 5:30p.m.
Thank you so very much for your generous contributions the past three years.  Your continued support will be most appreciated by those who have the least.  Please consider donating a pair of pajamas, and please forward this email to all your friends.  Our success depends upon your "spreading the word."  Thank you so much for your help.
Please leave your name and address in the collection box if you desire a tax deductible receipt from the Coastal Women's Shelter.  All donations are greatly appreciated.
Gratefully yours,
Margaret Preston and Cherie Davis
Co-Chairwomen, "Operation Jammies"