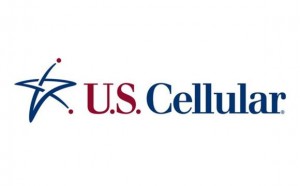 U.S. Cellular's (NYSE: USM) Calling All Communities campaign is entering its final weeks and the competition is heating up for the schools that are close to the Top 18, with the chance to earn up to $150,000 on the line. While more than 57,000 votes have been cast since the $1 million nationwide campaign launched on September 14, only a handful separate 18th ranked Greenville Elementary School in Greenville, Wis., from Hugo Middle School in Hugo, Okla., which sits at the 19th spot.
"There is a lot of shuffling between the schools inside the Top 18 and some schools are continuing to move closer to the money each week, which puts the pressure on everyone to keep up the momentum and rally for more votes," said Dee Taylor, director of sales for U.S. Cellular in eastern North Carolina. "With less than two weeks to go until the campaign ends, there is still time for schools to energize their parents, alumni, neighbors and local businesses for support. It will take a strong finish to become a 2012 Calling All Communities Champion."
In addition to Greenville Elementary School's push into the Top 18 for the first time, St. Gerard Majella School in St. Louis leaped 27 spots and is ranked at number 24. Calvary Baptist Church School in New Bern, N.C., Clay County High School in Celina, Tenn., and Scotland County R-1 Elementary School in Memphis, Mo., are knocking on the door of the Top 18 for the second week in a row.
Two schools from Craven County are in the Top 100, including Calvary Baptist Church School in New Bern in 20th place and St. Paul's Catholic School in New Bern in 34th position.
Almost 25,000 votes were cast last week and the number of participating schools now exceeds 1,000. The top 18 schools that receive the most votes will win a share of $1 million to spend any way they see fit. The school that garners the most votes will receive $150,000, and the next 17 schools will each receive $50,000. The voting period ends Oct. 21.
There is plenty of time for communities to rally and vote for their local schools and the standings can change quickly. The full Top 100 school list for this week can be seen at uscellular.com/callingallcommunities.
Anyone 18 years or older can visit any U.S. Cellular store and receive a code to vote for their favorite school at uscellular.com – along with information on the latest mobile devices and services. Enter the code online at uscellular.com to cast your vote. You can then check back to track your school ranking, see the top schools, get ideas to rally more votes and post photos. With only one vote per person, it is imperative to get entire communities involved.
Public and private schools, kindergarten through high school, are eligible to win. No purchase is necessary and you don't have to be a U.S. Cellular customer to vote. The winning schools will be announced in November. The official rules for the campaign are located at www.uscellular.com/callingallcommunities. For more information about U.S. Cellular and Calling All Communities, visit www.uscellular.com or facebook.com/uscellular.
Submitted by: Melissa McIntyre, Public Relations Counsel, U.S. Cellular