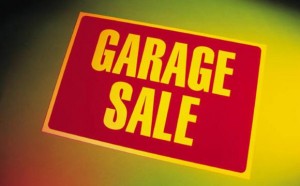 Two large buildings – rain or shine, 1125 Pine Tree Drive, New Bern
On Friday October 26, 2012 from 9 am to 1 pm we will have our usual sales on the patio and our furniture sales.  Also with the furniture will be large appliances, etc.
Then on Saturday, October 27th, 2012 from 7 am to 1 pm both buildings will be open, rain or shine. We have something for everyone. We will have Halloween, Thanksgiving, Christmas and Valentine items. We are located at 1125 Pine Tree Drive, New Bern. You will find we offer the best deals in town! Know while you are shopping, you are helping to support others in need. Please come and especially see all of the new items.
Also donations of all motorized vehicles are acceptable; call Danny Gennantonio at 252-637-2322. This includes autos, trucks, motorcycles, jet skis, boats and others. All donations are tax deductible. We furnish receipts for tax purposes.
The Knights support many organizations, among them are Special Olympics, Relay for Life, Eastern Pregnancy Information Center, Senior Pharmacy, Fund for Needy Children, Wounded Warriors Leave Program, MERCI Clinic, and many others. The Knights of Columbus, Father Kenneth I. Parker Assembly 1820, would like to thank you for your continued support of their projects.
Submitted by: Nancy Stewart, Public Relations, KC 4th Degree Assembly 1820