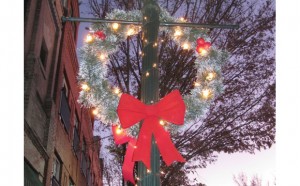 Saturday, November 3rd, 8am – 7pm
Sunday, November 4th, 8am – 1pm

The Christmas Boutique will be held at St. Paul Catholic Church, Family Life Center, 3005 Country Club Rd, New Bern, NC.
Get your shopping done early with one stop shopping; a little something for everyone. Come early and have first choice of handmade gifts, decorations, beautiful silk floral arrangements, themed gift baskets, a fantastic array of new and recycled jewelry, new and used books, and last but not least wonderful homemade baked goods.
The white elephant table is always a hit with bargain hunters!
Don't forget to take a break at the CDA Cafe and have breakfast, lunch or dinner on Saturday, Sunday will feature breakfast/brunch.
There will also be several raffles available for prizes: 1st $500.00; 2nd Basket of Cheer. A Chinese raffle will also be offered as well as a wheel of fortune that features scratch off lottery tickets.
All proceeds from this annual event will help fund local charities.
For additional information, please call Hilda at 252-670-4290.
Submitted by: Hilda Hoffer, Catholic Daughters, St. Paul Catholic Church