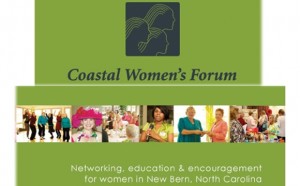 The Coastal Women's Forum monthly dinner meeting will be on Tuesday, Oct. 2 at The Chelsea Restaurant starting at 5:30 p.m. Our guest speaker is Life Coach Diahanna White.
For reservations visit our website, http://www.coastalwomensforum.com. Reservation deadline is Monday at noon. Please email Pam Duval with any questions.
Coastal Women's Forum provides an opportunity for business and professional women to meet periodically to enjoy, learn and support one another. The group promotes self-development through networking and enhancement of business and professional acumen through programs and presentations. The collective expertise of our members represents a valuable resource for each member.
Come join us for dinner at the Chelsea at 5:30 p.m. every 1st Tuesday of the month or for lunch at the Emerald Country Club of Greenbrier at noon on the 3rd Wednesday of the month. Visit our website for more information.
Submitted by: Dona Baker, Coastal Women' Forum