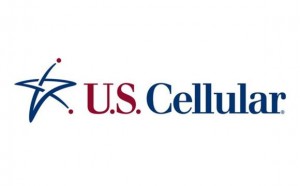 Wireless carrier releases first list of top 100 leaders in $1 million contest
In just three days of voting in U.S. Cellular's (NYSE: USM) Calling All Communities campaign, more than 250 schools have jumped into the race to win a share of $1 million in the company's fourth annual campaign to support education. Today, the carrier released the first list of the 100 schools leading the pack, and the race looks like it's going to be a good one. U.S. Cellular's commitment to education is just one of the ways it goes above and beyond other wireless carriers.
"With five weeks left to rally votes, every school still has a chance to join the frontrunners and win," said Greg Sager, store manager for U.S. Cellular in New Bern. "We're excited to see the schools on this Top 100 listing, but we know that it is still a wide open race with plenty of time for other schools to join the ranks. Each year, we are amazed at how many community members rally together to lead their schools to victory."
The top 18 schools that receive the most votes will win a share of $1 million to spend any way they see fit. The school that garners the most votes will receive $150,000, and the next 17 schools will each receive $50,000. The voting period ends Oct. 21.
As of Sept. 18, the top 100 schools lead a total of 251 schools throughout the country that have received community votes and close to 2,300 total votes have been cast. Schools from North Carolina, Tennessee, Illinois, Nebraska, Iowa and Wisconsin are currently in the top 18. There is plenty of time for communities to rally and vote for their local schools and the standings can change drastically.  Two Craven County Schools are in the Top 100.  Calvary Baptist Church School is in 16th place and St. Paul's Catholic School is ranked 21st.  The full Top 100 school list for this week can be seen at uscellular.com/callingallcommunities.
Anyone 18 years or older can visit any U.S. Cellular store and receive a code to vote for their favorite school at uscellular.com – along with information on the latest mobile devices and services. Enter the code online at uscellular.com to cast your vote. You can then check back to track your school ranking, see the top schools, get ideas to rally more votes and post photos. With only one vote per person, it is imperative to get entire communities involved.
Public and private schools, kindergarten through high school, are eligible to win. No purchase is necessary and you don't have to be a U.S. Cellular customer to vote. The winning schools will be announced in November. The official rules for the campaign are located at www.uscellular.com/callingallcommunities.
For more information about U.S. Cellular and Calling All Communities, visit uscellular.com or facebook.com/uscellular.
Submitted by: Melissa McIntyre, Public Relations Council, U.S. Cellular