We are hosting our first beer tasting and food pairing event with the Beer Army!
Chef Valerie Morse is excited to team up with the Beer Army Outpost for their first craft beer and food pairing.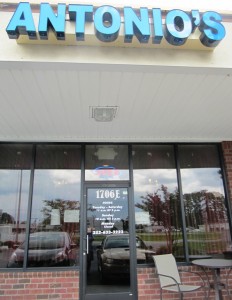 Get your tickets today for this special event on October 15th at 6:30pm. Tickets are on sale at Antonio's Restaurant and at the Beer Army Outpost, 1244 Hwy 70E for $25 cash only.
Submitted by: Chef Valerie Morse, Antonio's Restaurant, 1706-E Hwy 70 East, New Bern, 252-633-3223
Side note: The Beer Army Outpost raises money for a local non-profit every month, that gives me a reason to attend this special event!
Wendy Card