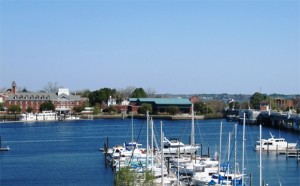 Our State Magazine is offering us a chance for North Carolina cities and towns to tell our stories with their "5 Things to Do in My Town".
If you'd like to help us put New Bern on the map and highlight your favorite restaurants, attractions, historical attractions, shops, scenic views, and more, please participate in a simple survey. Once we gather your input, we will create a video slideshow to represent our town.
Here's the link to our quick survey: http://www.surveymonkey.com/s/NNP8SMH.
We will be collecting your information (not personal information) through August 7th, 2012. Thank you for participating!
Once we receive your information, we will create a video slideshow and article to drive visitors to our great City!
Special thanks to Leigh Ann Wilkinson for telling us about this special opportunity to promote New Bern!
Tell us what you think by commenting below or send us an email. You can also follow us on New Bern Now's Facebook page!
Wendy Card