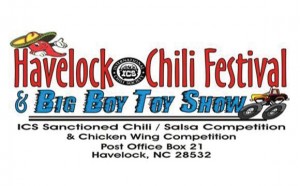 The 31st Annual North Carolina Chili Festival and Big Boy Toy Show will be held on October 19-20, 2012.
On Friday, October 19, there will be the Chicken Wing Competition and a free concert, featuring Cold Biscuit, from 5pm until 9pm.
On Saturday, the Red and Green Chili Competition as well as the Salsa competition will be from 10am until 5pm. The Yams will be performing onstage.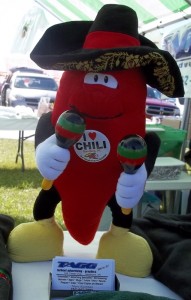 In addition to the competitions, there will be Arts, Crafts, Food and Live Entertainment throughout the festival grounds on each day. On Saturday, Oct 20th, displays from MCAS Cherry Point and the City of Havelock will be on site.
The 31st Annual North Carolina Chili Festival held in Havelock, NC, has a long history of raising funds to giving to local non-profit organizations in the local community.
In 2011, the Chili Festival donated portion of its proceeds to Craven Community College Scholarship Foundation, Craven Cherry Point Child Development Center, and Havelock Boys and Girls Club.
Submitted by: Stephanie Duncan, Executive Director, Havelock Chamber of Commerce, 252- 447-1101