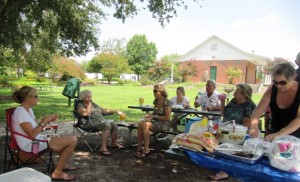 Special thanks to everyone who came out to Union Point Park today to enjoy a fun event!
We had pulled pork, Buffalo wings, coleslaw, and watermelon.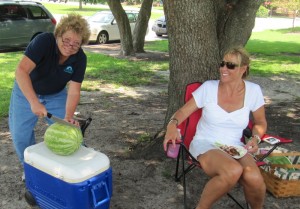 It was really good to see folks who haven't seen in a long time and others who I've corresponded with via email/facebook and finally met them in person!
This was NBN's second picnic; the first was in the Croatan National Forest next to a Beaver Dam.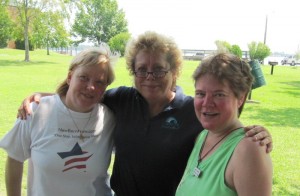 This time we had a donation jar and collected $45 for the local non-profit that was pulled from the list. We're happy to announce that the New Bern Historical Society received the money. Thanks to all who donated!
So far, I've been inviting Facebook friends, but if you don't receive an invitation on Facebook, please send me an email or comment below if you'd like to be added to the list for future picnics. The next BBQ is tentatively scheduled for September 6th from 11-12:30pm at Glenburnie Park.
Please let me know if you will be attending so I can buy enough food.
Thanks to Laura Johnson for preparing everything and Thea Kincaid for bringing the watermelon! Don't miss Thea's Ideas 10th Annual Christmas in July next Wednesday, the 25th, from 10am – 2pm at the Doubletree by Hilton Hotel. She's also collecting non-perishable food items for RCS. This event is for businesses and non-profits that are looking for ways to promote their business with special products.
Check out New Bern Now's Facebook page to follow the latest happenings!
Wendy Card