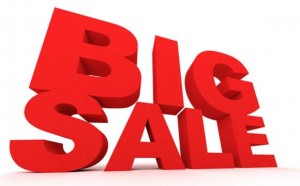 Two large buildings – Rain Or Shine!
Saturday, June 30th from 7am – 1pm
1125 Pine Tree Drive- New Bern
In addition to Saturday, these departments will be open on Friday, June 29th, from 9am – 1pm:
Special Estate Antiques – Furniture and the Outdoor Patio sales with:
Organ & piano lamps, antiques, DVDs, CDs, records, small & large appliances, electronics, computers, office supplies, pictures, home décor, jewelry, clothes, toys, books, kitchen items, bikes, exercise equipment, tools, designer accessories in our special boutique
Attention serious customers: call 637-2322 for an appointment to view!
New and large assortment of crafts!
Best deals in Town!
Here are some of the non-profit organizations that we support: Special Olympics, Relay for Life, Eastern Pregnancy Information Center, Senior Pharmacy, Merci Clinic, Wounded Warriors Leave Program, and many others.
Know while you are shopping, you will be helping others in need!
Submitted by: Nancy Stewart, Public Relations for the Knights of Columbus, 4th Degree Assembly