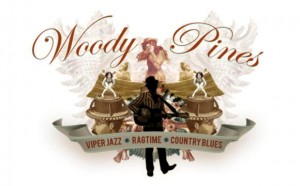 Friday, June 29th
$1 Must See Show!
Doors at 8pm. Performance to begin at 10pm.
411 & 413 Broad St. Downtown New Bern
"Certain talented musicians have the ability to transport the listener to a different time by just hitting some strings or directing the air that fills their lungs. For Woody Pines, you find yourself in the Mississippi Delta when AM radio is king, sippin' whiskey if you're fortunate and moonshine if you're desperate.
The band; comprised of Woody on guitar, banjo, harmonica and lead vocals, Zack Pozebanchuk on upright bass, Nathan Taylor on drums, and Darin Gentry on fiddle; epitomizes the Dixieland sound and embraces a simpler time. "New Orleans has music seeping out of the bricks in the old French quarter," said Woody Pines, who moved to New Orleans to study the city's famous music scene, but now resides in Asheville, North Carolina. "We went down there to learn [the music] not just note for note, but also through the food and lifestyle that make New Orleans so special."
Although the group has been playing together for two and half years, Pines is the driving force both creatively and on stage, which has lead to some very tall comparisons. "I'm not really sure where the Bob Dylan associations come from," said Pines. "But I love Dylan and I'm honored to be alive when he is, so I take it as a compliment." Pines, who comes from a musical family and has been playing music since he can remember, describes the band's sound as "one that has been created through time," and its songs reflect that belief. "Reefer Man" immediately brings to mind a haunting, Halloween hootenanny that could have come straight out of vaudeville. "Pretty Blue Eyes" puts listeners straight into the backseat of a convertible, whipping around the back roads of the Delta on a crisp, autumn night.
Several other songs by the band, such as "Nashville" and "Delta Bound," evoke thoughts of a Southern gossip or a post-Civil War America where the blues weren't just a style of music, but a way of life. "I pick and choose the best sounding stuff," said Pines. "Everything from swing band to old country blues goes into our music, along with life's influences." By Max Bonem Athens, Ohio.
Listen Counting Alligators and go see this band! Watch Woody Pines Band in action: http://youtu.be/GCCjx3GrNMs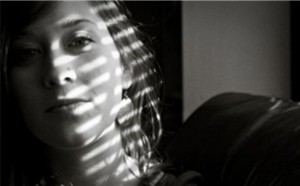 Rebekah Todd, from Greenville NC, has been singing since she learned to walk. Rebekah's influences range from Lauryn Hill to Susan Tedeschi and allow her to create smooth melodies and catchy lyrics that will have you humming her tunes for days. Listen to Wears It Proudly!
Little by little Broad St. Social Club sees the dream of sustaining our quality music venue becoming a reality. $1 Must See Show this Friday to show our appreciation. Future NC greats, Woody Pines & Rebekah Todd will grace our stage. See you there!
Artist Representation: Righteous Babe Records' Hamell On Trial
Submitted by: Douglas Merrill, Broad St. Social Club, 411 Broad St., New Bern, NC, 252-288-6820