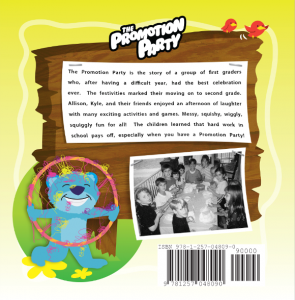 I heard about a book that a friend, Kathy Petrichko published, The Promotional Party. I thought it would be something that you may be interested in, so I asked Kathy to provide some information about the book:
The Promotion Party is a joint effort between Kathy and her son Kyle.
Kathy is a retired American Educator, living in New Bern and Kyle is a Graphic Designer in NJ.
This is a true story that happened in the 80's; most of the children are still friends, finished college with careers.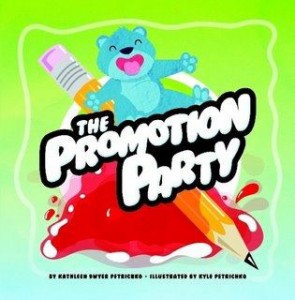 The Promotion Party was the most fun ever! The Promotion Party is the story of a group of First graders who, after have a difficult year, had the best celebration ever. The festivities marked their moving on to Second grade. Messy, squishy, wiggly, squiggly fun! It was an afternoon of laughter! Allison and Kyle and their friends enjoyed many exciting activities and games. They were painting, bobbing for apples and playing spray string tag. They also had a Piñata and made their own ice cream creations; finally down the sliding down into a pile of Jell-O. The children learned that hard work in school pays off, especially when you have a Promotion Party!
Every child should have the chance to go down a "Jell-o Slide!"
We hope that you enjoy our first book as much as we did making it a reality.
Life is too short, have fun, make fun for others!
Available at:  http://www.lulu.com/spotlight/dwyers53 and Amazon.com.
Please tell us what you think by commenting below or sending an email. Don't forget to visit New Bern Now's Facebook page.
Wendy Card