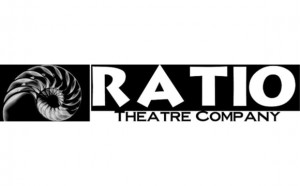 Ratio Theatre Company, New Bern's only full-time, resident, professional theatre company, proudly announces that its 2012-2013 season, featuring four award winning plays:  Doubt, A Parable, God of Carnage, Crumbs From the Table of Joy, and Songs For a New World will be held at Cullman Performance Hall at Tryon Palace as part of the Tryon Palace Performing Arts Series.
The company's co-founder and Artistic Director, Joey Infinito stated, "We're very proud to partner with Tryon Palace and to be able to participate in their Performing Arts Series.  The facility is magnificent and I encourage everyone to take advantage of everything it has to offer."
Ratio offers a limited quantity of season tickets, which include all four performances and will go on sale on Friday, May 11th and be available until September 2nd.  Season ticket buyers will receive a 20% discount over individual show tickets. Individual show tickets will become available three weeks prior to each production. All tickets can be purchased in advance by calling Ratio Theatre Company (252) 626-0358 or by purchasing online: www.ratiotheatre.org
Tickets may also be purchased in person starting June 1st at Ratio's box office located in their new offices at 901 Pollock St. New Bern. Hours: 10-4.
Ratio opens its fourth season August 24-September 2 with John Patrick Shanley's engaging and powerful drama, Doubt, A Parable, winner of the 2005 Pulitzer Prize and Tony Award.  Set in 1964 at a catholic school in the Bronx, this intense drama unfolds around a possibly well-meaning priest being accused of immoral behavior by a suspicious and cynical nun.
-November 1-11, the curtain will rise on God of Carnage by Yazmina Reza, who also wrote Ratio's premier play, 'ART'.  This comedy recently brought to the screen by director Roman Polanski (as Carnage) was the winner of the 2009 Tony Award for Best Play.  Two pairs of parents hold a cordial meeting after their sons are involved in a school-yard brawl though as their time together progresses, increasingly childish behavior throws the evening into chaos.
Crumbs From the Table of Joy, written by Pulitzer Prize-winning playwright Lynn Nottage (Ruined), will be presented January 11-20, 2013.  This is a memory play depicting one African American family's endeavor.  Recently widowed Godfrey, and his daughters Ernestine and Ermina, move from Florida to Brooklyn for a better life.
Closing out Ratio's fourth season will be the musical Songs for a New World, a musical review of the songs of Jason Robert Brown, which will run March 22- 31. Since its debut in October 1995, the show has been produced hundreds of times all over the world, and its centerpiece song, "Stars and the Moon" has been recorded by countless acclaimed singers, including Audra McDonald, Karen Akers and Betty Buckley. It promises to be a powerful, intimate and emotional theatre experience for New Bern audiences.
"We are pleased to add Ratio Theatre to the Tryon Palace Performing Arts Series," commented Tryon Palace Public Services Director Brad Schulenberg. "The partnership will be a good addition to our mission 'to present the best in regional, national and international performing arts.'"
Submitted by: Andrea Owens, Ratio Theatre Company