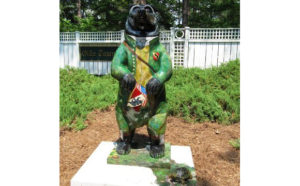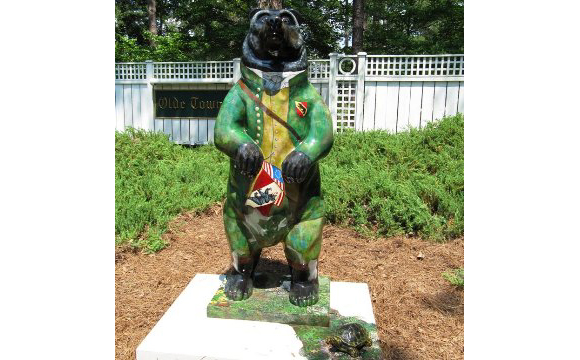 New Bern's community, business owners, and local artists unified to complete the "Bear Town Bears" Public Art Display of 50 bears throughout the Greater New Bern area.
Artist GeeVee Meyer presented "Bear D'Olde Towne" to Bill Frederick and the Olde Towne Community.
Steering Committee Co-Chairwomen of the Bear Town Bears, Barbara Lubsen and Vicki Vitale were proud to announce this special art project was complete and recognized all those who were involved.
To view photos from the unveiling of "Bear D'Olde Towne", please visit New Bern Now's Photo Gallery.
To purchase a poster, visit Craven Arts Council and Gallery at the Bank of the Arts.
Thanks, Thea Kincaid, Bear Town Bears Steering Committee Member and owner of Theas Ideas and Bobbi Waters of Coastal Environmental Partnership for telling me about this exciting event!
Wendy Card