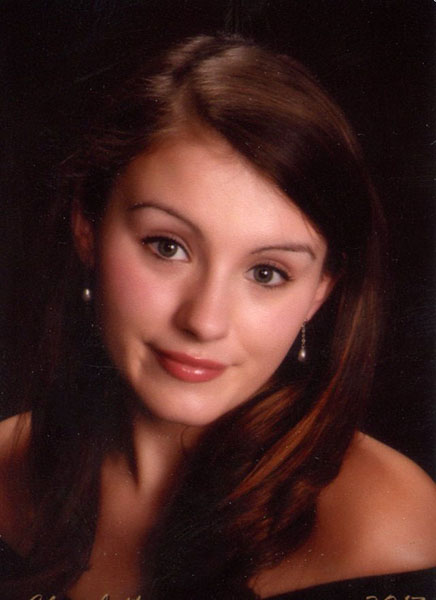 Elizabeth Ann Lamm, 26, New Bern, NC
Elizabeth Ann Lamm was born May 28, 1995, bringing abundant joy and happiness to her family. She began her true life on August 30, 2021, when she stepped through heaven's gates and heard, "Well done" from her Lord Jesus.
Elizabeth grew up in New Bern and loved her small town. After high school, she attended UNC at Charlotte and Pitt Community College. She completed the Pharmacy Program at Craven Community College and worked as a pharmacy technician as long as her health allowed.
She worked at Broad Street Christian Church for the past year and had recently begun a new job with Cato's of New Bern. Elizabeth was blessed with a crystal clear soprano voice that would bring tears to your eyes. She also played the piano with emotion that quieted a room. She sang and played at church and won many competitions.
Elizabeth was a true treasure, as everyone who knew her would say. She loved her 3 cats!  She loved her family and we spent as much time together as possible. "Family Game Night" was her favorite.
Elizabeth is survived by her mother, Stacie L. Hill; brother, Chad Andrew Hill; grandparents, Bob and Cindy Ridgeway, all of New Bern; father, Stephen Dunn; 2 brothers of Morehead; David and Ashley Dunn of Greenville and Josh Dunn; and grandfather, Hildred Dunn of New Bern.
A visitation will be held on Saturday, September 11 from 2 p.m. – 3 p.m. with a memorial service following at 3 p.m. at Pollock-Best Funerals and Cremations.
By Alea Armstrong, Funeral Director
Robert Patrick "Chick" Natella, 88, New Bern, NC
Robert Patrick "Chick" Natella, 88, died on August 28, 2021. He was born in the Bronx, NYC, November 5, 1932. He came to NC with the US Marine Corps in 1950 and served during the Korean War. He was married to his wife Barbara Jean (Bobbie) of Kinston, NC, February 15, 1952. They came to New Bern in 1955 and he established his business in 1964. He owned and operated Chick's Camera Center and Chick's Portrait Studio for over 40 years and he was regarded as one of New Bern's favorite professional photographers. Sadly, he was predeceased by his beloved wife of 53 years Bobbie Natella; his son Perry Natella; and his mother and stepfather Raffaella and Nicholas Migliore.
A long-time member of St. Paul Catholic Church, Chick served two terms on the Parish Council and was lector and Eucharistic Minister beginning with the very inception of those programs. He was very active in the Knights of Columbus, receiving life membership in 2003. He served almost every position in New Bern Council 3303 and was elected Grand Knight 1993-1994. He was also elected Faithful Navigator of the Fourth Degree Assembly #1820, from 1990-1992.
He loved his adopted hometown and was very active in civic affairs. He served on the New Bern Board of Adjustment for 15 years, the last 6 as Chairman. He also served on the New Bern Electric Board and the New Bern Police Department Civil Service Board. Chick was an active member of the New Bern Volunteer Fire Department for over 25 years. He also served many years as Chairman of the University of North Carolina Educational Foundation (the Rams Club) for the Craven, Onslow, Carteret Chapter. He was always very proud with his affiliation and allegiance to the University of North Carolina at Chapel Hill. He loved his God, his country, his family, and the New York Yankees!
Chick is survived by his son, Gary Natella, and wife Sandra, of Manakin Sabot, VA; his 3 grandchildren, Lauren Natella Gray, and husband Brandon; Katie Stark-Rankins, and husband Sam; and Robert Andrew Natella; and his great-granddaughter, Haydon Gray.
The family will receive friends Thursday, September 2, 2021, from 6-8:00 PM, with a Rosary to follow, at Pollock~Best Funeral Home. Funeral Mass will be 10:00 AM, Friday, September 3, 2021 at St. Paul Catholic Church with Fr. Tom Tully officiating. Chick will be laid to rest next to Bobbie, following the Mass. Memorials, in Chick's name, may be made to St. Paul Building Fund 3005 Country Club Rd. New Bern, NC 28562, or www.spccnb.org/.
Pollock~Best Funerals & Cremations is entrusted with the Natella Family.
Submitted by: Bob Burns, Funeral Director/Manager, Pollock-Best, 2015 Neuse Blvd., New Bern, NC 252-637-5111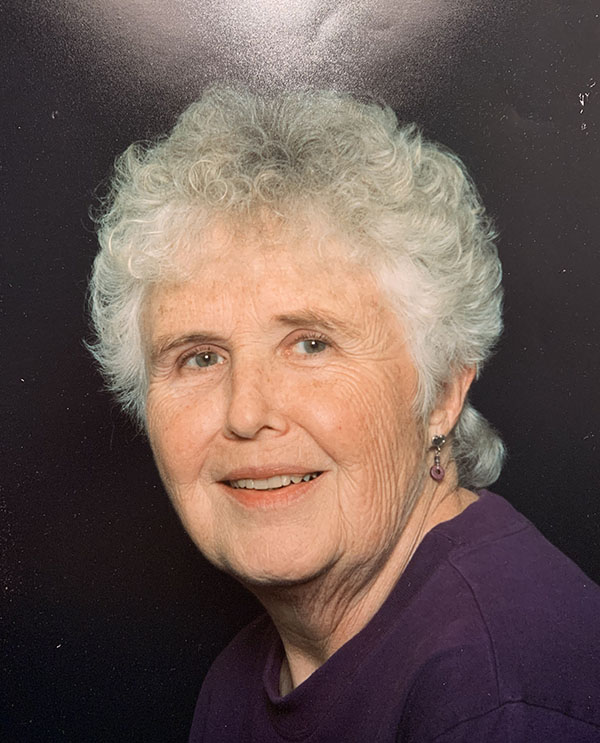 Joan Lina Venable, 91, New Bern, NC
Joan Lina Venable, 91, died peacefully August 22, 2021 at Crystal Coast Hospice House, ending her earthly journey and arriving at her heavenly home.
Born in Parma, Ohio, she was the daughter of the late James J. Venable and the late Ann Harden Venable. Her desire to serve others led her to a career in nursing, graduating from St. Luke's Hospital School of Nursing in Cleveland, OH, and Baldwin-Wallace College in Berea, Ohio.
She worked at St. Luke's Hospital for many years in a variety of roles, including postpartum nurse, emergency room nurse, assistant evening nurse supervisor and the head nurse in pediatrics. In the mid-1960s, she became interested in the relationship between mental health and physical health. She became an instructor at St. Luke's for psychiatric nursing. It was the first program in Ohio that integrated theory and clinical experience as it relates to mental and physical health for students in a hospital setting.
In 1974 she received a certificate in the primary health nurse practitioner program from Frances Payne Bolton School of Nursing in Cleveland. In 1986, she completed additional study and training at the Gestalt Institute of Cleveland. In 1992, she completed training in the Rubenfeld Synergy Method in Colorado and Canada.
While in Cleveland, she was an active member at Lake Shore Lutheran Church, singing in the choir, and enjoyed traveling around the world with a small group of friends, exploring the world's landscapes, art and cultures.
Following her work at St. Luke's, she became the director of health service for Cuyahoga Community College, Cleveland, responsible for planning and implementing health service programs across two campuses, hiring personnel and providing patient care to students, faculty and staff. She retired in 1986.
In 1997, she moved to New Bern to be closer to her family. She was an active member at Garber United Methodist Church, singing in the Senior Choir and the Glory Choir and a member of the Agape Sunday School Class. She served on the Columbarium Committee for 7 years. She became a certified Stephen Minister at Garber in 1999 and served for seven years in this role.
Joan had a conversion experience and gave her life to Christ as a teenager at an old-fashioned camp meeting and this experience had a profound impact on her faith life.
She was preceded in death by her parents and her twin brother, Baxter J. Venable, and her nephew in law, Bruce Metts. Survivors include her sister, Catherine V. Cooper, New Bern; three nieces, Kate C. Metts, Arapahoe, NC, Jennifer W. Cooper, Raleigh, and Amy V. Ciuffreda (Brian), Lawrenceville, NJ; one nephew, Mark Venable (Kristin), Highlands Ranch, CO.; sister in-law, Patricia Venable, Lawrenceville, NJ; three great nephews, Cooper Metts, Nicholas Ciuffreda and Adam Venable; and two great nieces, Katie Ciuffreda and Erica Venable.
A memorial service will be held at 2:00 PM Friday, August, 27, 2021 at Garber United Methodist Church with the Rev. Dr. David Banks officiating. Interment will follow in the church columbarium.
Memorials may be made to the NC Coastal Federation, 3609 NC Hwy 24 Newport, NC 28570, https://www.nccoast.org/;  the music ministry of Garber United Methodist Church, 4201 Country Club Rd., New Bern, NC 28562, http://connect2garber.com/; or the charity of your choice.
Pollock~Best Funerals & Cremations is entrusted with the Venable family.
Submitted by: Bob Burns, Funeral Director/Manager, Pollock-Best, 2015 Neuse Blvd., New Bern, NC 252-637-5111
John P. Elson, 56, New Bern, NC
May 7th, 1965 – August 6th 2021
Mr. John Elson, 56, passed away Friday August 6th, 2021, after a long hard fought battle with cancer. John was born and raised in New Bern NC. John loved his wife and family more than anything. He loved teaching the boys how to build or repair everything. He loved the Miami Dolphins, fishing, watching wrestling and being with family and friends. John always made sure everyone felt welcome and had a great time while at our home. When John wasn't with us, he was with his 2nd family at Marine Systems Designs.
John was preceded in death by his father Charles Richard Elson and two brothers, Kenny and Tony Elson. John is survived by his wife Cindy and their children John Charles Elson (Jennifer) Robert Bramlett (Lindsay) Richard and Artie Elson. His mother Jean Elson and four grandchildren, Daniel, Hannah, Hazel, and Hayden. His brothers Dickie (Lynn) Tommy (Kelly) Timmy (Sue) Elson. His in-laws Linwood and Cricket Stilley and Douglas and Sharon Cannon.
There will be an floating celebration of life for John on Sunday August 15th 2021 at our home. It will start at noon and continue throughout the day. All are welcome.
Submitted by: Bob Burns, Funeral Director/Manager, Pollock-Best, 2015 Neuse Blvd., New Bern, NC 252-637-5111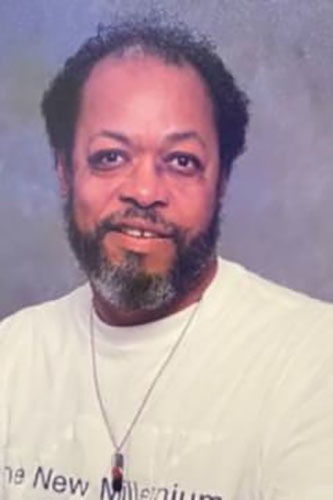 Adolph Brown Jr., 74, of New Bern
Adolph Brown Jr., 74, of New Bern died August 3, 2021 at his residence.
He is survived by his sons, Dr. Adolph Brown III, Virginia Beach, VA, Adolph L. Brown, Pollocksville, NC and Christopher Brown, Jacksonville, NC; daughters, Lorraine Lee and Hon. Vivian Henderson, Virginia Beach, VA, Calandra Murphy Smith, Pollocksville, NC, Collette Keith Brown, Virginia Beach, VA, Shannon Moore, New Bern, NC, Tomeka Jones, Bayboro, NC; sister, Linda Brown Godette, New Bern, NC; brothers Larmont Brown, Middletown, VA, Daniel Brown, Sierra Vista, AZ, James Brown, New Bern, NC; his uncles Dr. Aaron Hill, Detroit, MI, Daniel Hill, New Bern, NC and a host of grandchildren, nieces, nephews and relatives.
His service is 1:00 PM, Saturday, August 7, 2021 at St. John M. B. Church 1130 Walt Bellamy Drive. The interment will follow at St. Paul MBA Cemetery.
By Oscar's Mortuary, Inc.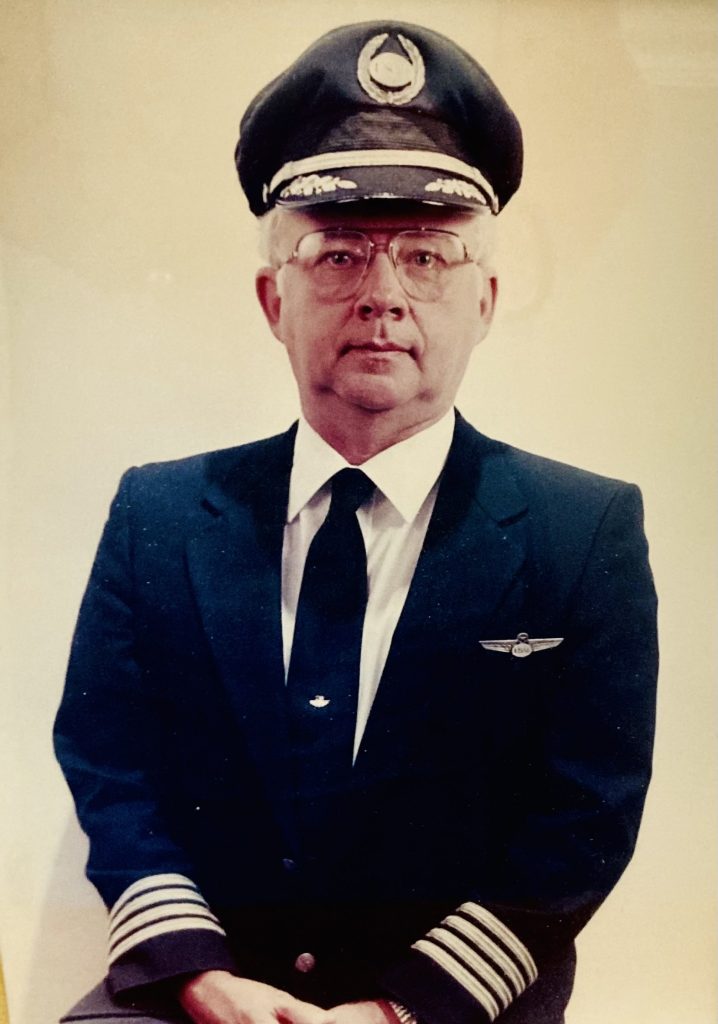 Glenn E. Everest, 80, Oriental, NC
Captain Glenn E. Everest, 80, N4LV to most, left us Saturday, July 17, 2021 on his last and final flight. While we will miss him, it is we who have lasting memories and times together to cherish…THANK YOU Glenn!
Glenn was the first son of Katherine and Ted Everest from Canada and England. Born December 20, 1940, (too close to Christmas for birthday presents) he developed his love for planes and flying in his teens. He worked his way from beginning at a small Salisbury, NC airport, to being hired on with Piedmont Airlines in 1968, later becoming US Air. Flying was truly his life and career as a commercial airline pilot. Glenn was a proud member of the Piedmont Silver Eagles. While still flying and living at Ocean Isle Beach NC, He decided to go fishing and brought in his truly best catch…Jean, who he would love and marry while smiling in the Florida Keys.
His legacy remains through flying stories, Ham Radio Field days and contests, practical jokes, and his mastery with crossword puzzles.
Remaining here, with their memories of Glenn, are his wife Jean, his daughter Glenda Bennett; Jean's two daughters Sheila Morgan and Philia Morgan (who also consider him dad); his sister Pat Cafiero, brother Ray Everest, and best friend Brian Shepard.
Per his wishes, there will be no services.
Pollock~Best Funerals & Cremations is entrusted with the Everest Family.
Submitted by Bob Burns, Funeral Director
Marion Callahan, 82, New Bern, NC
Marion Callahan was born on November 11, 1938.  Marion passed away peacefully on July 15, 2021 at the age of 82, at CarolinaEast Medical Center.  She outlasted her husband, sister and mother and father.  Marion is survived by her nieces and nephews and her numerous friends, defenders, and supporters.
Marion was a beautiful, charismatic woman who worked hard until she retired from nursing and enjoyed painting and playing with her much beloved kitty cats. Everywhere she lived, from New York to North Carolina, Marion made and kept many friends who loved spending time with her, loved to fuss at her and were willing to fight for her safety.
Marion was a strong and independent woman, fully capable of taking care of herself, yet loved to be taken care of.  She is survived by two nieces, Christine Williams and her husband, Tony, and Ann Harding, just as strong and feisty; and two nephews, Andrew Harding with wife Kim, and James Harding. Marion was predeceased by her father, Frances; mother, Catherine; her husband, Bob; and sister, Rita.
The family will be holding a Celebration of Life at a later date.  The family is requesting that in lieu of flowers, donations be made to Colonial Capital Humane Society at PO Box 326, New Bern, NC 28563.
Pollock-Best Funerals and Cremations is entrusted with the Calahan Family.
Submitted by Alea Armstrong, Funeral Director
George W. Rockwell, IV, 94, River Bend, NC
George W. Rockwell, IV, 94, passed away at his home Sunday, July 18, 2021 with his family by his side. George was a retired analyst with IBM, before moving to the New Bern area. He was a veteran of WWII, having enlisted in the Army Air Corp. George was an avid model builder, and belonged to the Beaufort Ship Model Club for many years. He was also a lifetime member (72 years) of the PBOE, most recently Lodge # 764, and the New Bern Alpenverein's.
The family will receive friends 3 – 4 p.m., Wednesday, July 21, 2021 at Pollock~Best Funeral Home. His memorial service and burial will be at a later date in Monticello, NY.
George is survived by his wife, Barbara S. Rockwell, of River Bend; his son, George W. Rockwell, V., and wife Nadine, of Fort Lauderdale, FL; his daughters, Patricia Ann Rockwell, and husband Jeffrey Smith, of Little Falls, NY, and Kathryn Elaine Henry, of Saratoga Springs, NY. He also leaves behind his four grandchildren, three great grandchildren, and Barbara's extended family.
Pollock~Best Funerals & Cremations is entrusted with the Rockwell Family.
Submitted by Bob Burns, Funeral Director/Manager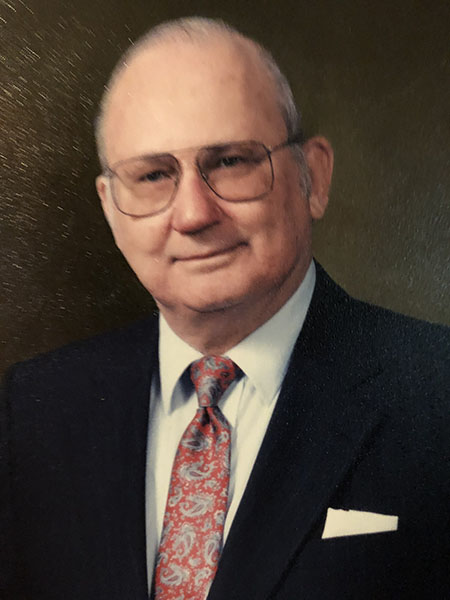 Dr. William Hollister, Jr., New Bern, NC
'I cannot rest from travel: I will drink life to the lees.' That immortal line of poetry by Tennyson was one of our father's favorites, and it served as his life's motto.
A life-long seeker of adventure and travel, William Hollister, 92, embarked on his final and most epic voyage on Father's Day, June 20, 2021. Born to medical missionaries in Mokpo, Korea, Bill was nick-named "Billy Go Hollister"  by his mother, who noted at an early age his passion for discovering and exploring new horizons both near and far.
A graduate of The McCallie School in Chattanooga, Tennessee, Bill graduated from Davidson College in 1951, promptly married his hometown sweetheart, Jacqueline Bryan Wade, then attended the University of Maryland Medical School in Baltimore, Md. He completed a year of internship at the Medical College of Virginia before crossing the Mediterranean Sea with the Navy aboard the USS Rockbridge, serving as the ship's doctor. After serving in the Navy for two years, Bill completed four years of surgical residency at the Medical College of Virginia.
Bill moved to Fredericksburg in 1962 to join the surgical practice of his friend and partner, Dr. Richmond Low. He would be a general surgeon at Mary Washington Hospital for the next 33 years, making house calls and providing devoted care for his patients despite their means, all the while traveling extensively with his wife, family members and friends. He traveled with People to People China to perform surgery with a team of doctors and nurses, and went on safari in Africa as the expedition's physician. He was a long-time member of the Presbyterian Church in Fredericksburg, serving as a Sunday school teacher, a Deacon, and an Elder for many years.
He will be remembered for his devotion to his family and friends, his clever wit, his love of poetry and literature, and his boundless curiosity. We cherish memories of his writing clues for his family members to find their hidden birthday gifts, family skiing trips, the Maryland Terps football games, the entertaining car rides to New Bern and Atlantic Beach, and the ability to make us all laugh at any given moment — even during his final days. He was also a sentimental man, who had a soft spot for stray animals.
Bill leaves behind his wife, Jackie, and his four children: Jackie, Chi (John), Bill and Sarah, along with his grandchildren Buck Decatur, Wade Gustafson, Greta Hobbs, Stephen (Annie) Potts, Emily and Will Potts, and two great-grandchildren, Connor and Madelyn Hobbs. He also leaves behind a brother, Robert M. Hollister, and a sister, Emily Hollister Vecella, and several nieces and nephews. He was preceded in death by his parents, William and Emily Hollister, and his brother, Gordon Hollister.
A family graveside service will be held 3 p.m., Monday, June 28, 2021 in the Hollister family plot in Cedar Grove Cemetery Extension, in Bill's hometown of New Bern, NC.
The family would like to extend a special thank you to his many caregivers, especially Denise Ott and Stella Adeniji, and to his supportive hospice team.
In lieu of flowers, the family requests donations to Fredericksburg Presbyterian Church, 810 Princess Anne St., Fredericksburg, VA 22401; Mary Washington Hospice, 2300 Fall Hill Ave #401 b, Fredericksburg, VA 22401; or the Fredericksburg SPCA, 10819 Courthouse Rd, Fredericksburg, VA 22408.
Pollock~Best Funerals & Cremations is entrusted with the Hollister Family.
Submitted by Bob Burns, Funeral Director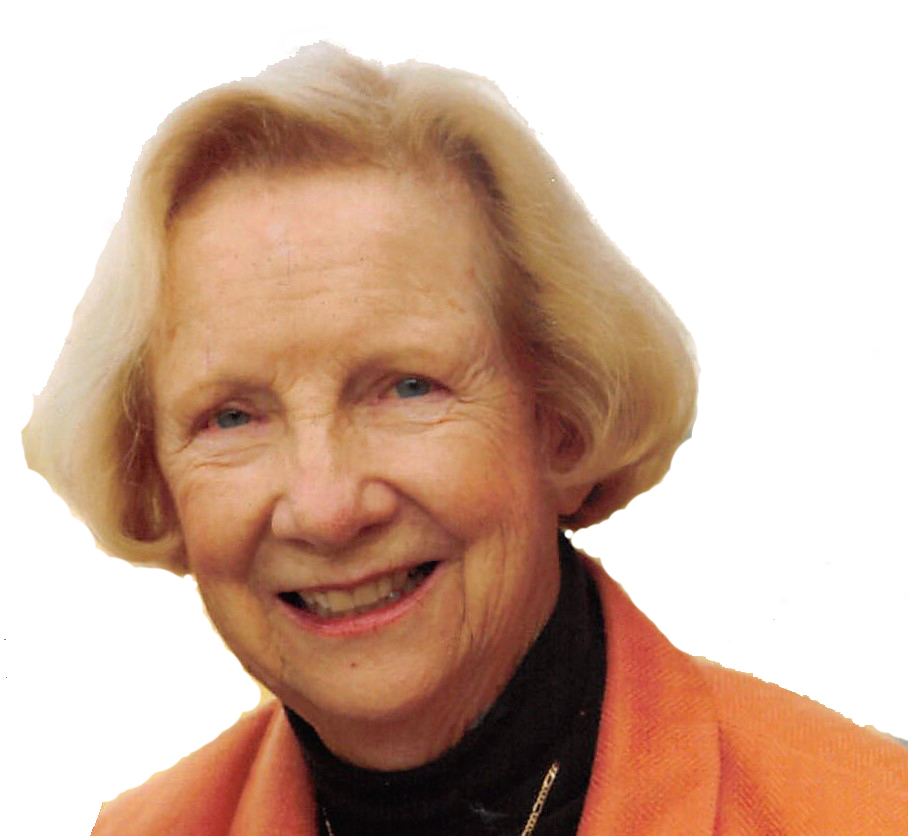 Dora Winters Taylor, 96, Trent Woods, NC
Dora Winters Taylor, beloved mother, grandmother, great-grandmother, and great-great-grandmother, 96 of Trent Woods, NC, died peacefully on Friday, June 11, 2021 at her home surrounded by her three sons. Dora was born in Raleigh in 1924 and had fond memories of spending her childhood in the capital city where she attended lower school and was a member of The Church of the Good Shepherd. She moved with her family to Washington, D.C. in 1937 and attended upper school. Dora spent her first two years of college at Saint Mary's College in Raleigh, was dedicated in supporting the school as their Alumnae Secretary after graduation, and in numerous ways throughout her life. She graduated from the University of North Carolina at Chapel Hill with a Bachelor of Arts in French in 1945. She was a member of the Pi Beta Phi sorority. Dora was also a patriotic member of the National Society of the Colonial Dames of America. In 1952, she married Jack Taylor at Christ Church in Raleigh, NC and embarked on an adventurous honeymoon to the Canadian and Alaskan wilderness to hunt big game. They soon moved to Trent Woods where she and Jack established their family home, raised three sons, and had a lifetime of continued adventure and happiness. Her love of spending family time outdoors continued, with visits to Atlantic Beach and playing tennis. She was devoted to her husband, family, friends, community, and country, and lived each day as a Christian, where God was the center of her life. Bible studies were very important as she was involved with multiple groups and hosted many studies in her home. She traveled the world to visit significant biblical sites. Christian service and charity work were a constant focus in her life. Her greatest desire was for everyone to know God's word.
Dora was preceded in death by her husband, John Taylor, Jr; her father, Dr. Rhett Winters; her mother, Elizabeth Knox Winters; her sister, Elsa Winters March; her brother, Rhett Winters, Jr; and her stepson, Zachary Taylor.
She is survived by her three sons, Lloyd Taylor (Robin), Edmund Taylor (Katie), and Rhett Taylor (Jill); grandchildren, Caroline, Erin, and Jack Taylor; great-grandchildren, Holly and Reade Jackson, step daughter-in-law, Judy Taylor; step grandchildren, Brian Taylor (Missy), John Taylor (Joan), and Emmanuel Sessignon; step great-grandchildren, Zack Taylor (Christin), Josh Taylor (Campbell), Max Taylor, Jake Taylor, and Mimi Roberson (Tyler); and step great-great-granddaughter, Kate Wilmoth.
A celebration of Dora's life will be held on Tuesday, June 22 at 3 PM at Garber United Methodist Church in Trent Woods. A reception will immediately follow at the New Bern Golf and Country Club.
In lieu of flowers, memorial donations may be made to Garber United Methodist Church or the American Cancer Society.
Pollock-Best Funerals and Cremations has been entrusted with the Taylor family.
Submitted by Alea Armstrong, Funeral Director
Sonny Lowery Jr.
Sonny Lowery Jr., 72, left this world to join his wife, Debbie Lowery, and son, Sonny James Lowery Jr. on June 10, 2021.
He loved all his family. He worked hard all his life and was there any time someone needed help. He taught so many and spoke wisdom. Sonny was a proud Lumbee, from Robeson County, NC. He will be dearly missed by anyone who ever got to know him.
Sonny will also be met in his eternal life by his mother, Ethel Lowery; father, Ander B. Lowery; and brothers, James Duey Lowery (JD), James Autis Lowery, Jessie James Lowery (Joe), Tracy Lowery, and Thurman Lee Lowery.
He leaves behind his daughter, Debra Lynn Lowery (Slade); grandchildren, Brittney Lowery, Donna Hunt, and Earl Hunt; great grandchildren, Cameron Mack Northan, Sonny Jaxon Garvick, and Enzo Joel Lowery; brother, William A. Lowery; sister, Ruth Dixon; and he has too many "second children", nephews, and nieces to name them all. He will be greatly missed. He loved you all! We will miss your stories and so much more.
Pollock-Best Funerals and Cremation is entrusted with the Lowery family.
Submitted by Alea Armstrong, Funeral Director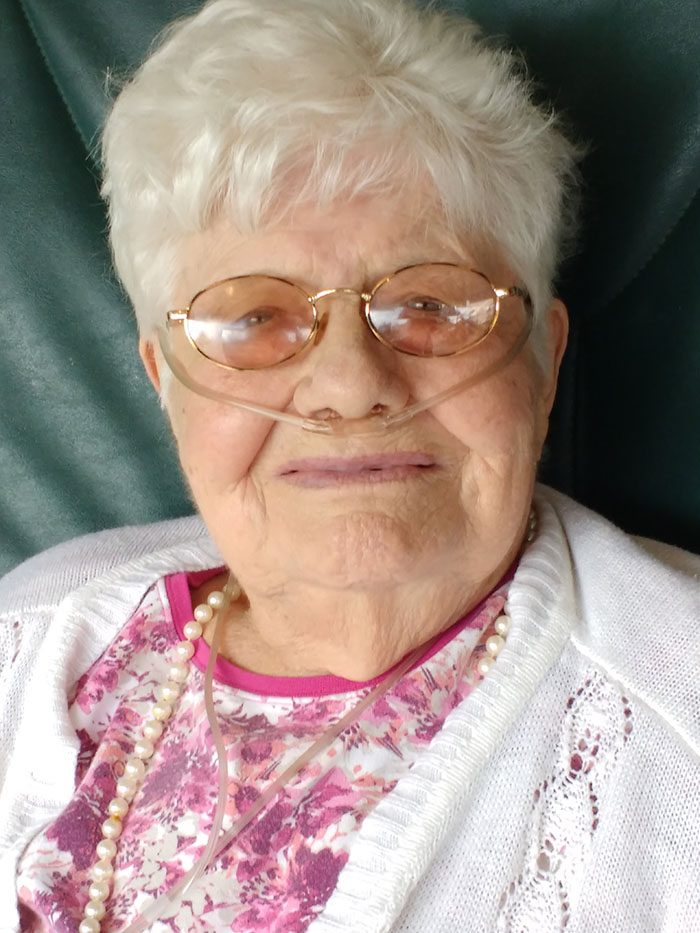 Rachel Mayo Stowe, 102, New Bern, NC
Mrs. Rachel Mayo Stowe, 102 1/2 passed away Sunday, June 6, 2021. A native of Beaufort County, Ms. Rachel was a loving wife, mother, and grandmother who enjoyed spending time with her family. Sadly, she was preceded in death by her parents, Rosella Dunn Mayo and Tillman Mayo; her husband, Rhenel B. Stowe; her daughter, Patsy Rose Stowe; and her siblings, N. Merle Mayo, David T. Mayo, Jesse Mayo, Mittie R. Mayo, Tiny Mayo, and Lizzie Mayo.
The family will receive friends 12 – 1 p.m., Wednesday, June 9, 2021 followed by her funeral at 1:00 PM at Pollock~Best Funeral Home. Burial will be at New Bern Memorial Cemetery.
Ms. Rachel is survived by her four sons, Gerald B. Stowe of New Bern; Guy Wayne Stowe of Chocowinity; Rhenel Elmo Stowe of Oriental; and Terry Wesley Stowe of Chocowinity. She also leaves behind her six grandchildren, Joshua, Melissa, Kaitlyn, Joseph, Amy, and Aaron; along with her great grandchildren, Avery, Ryleigh, Gabriel, Alexander, Codie, Jordan, Zack, Hannah, Brandon, Adam, and Megan.
Pollock~Best Funerals & Cremations is entrusted with the Stowe Family.
Submitted by Bob Burns, Funeral Director
Philip Wrenn Treadway, 81, New Bern, NC
Philip Wrenn Treadway was born March 2, 1940, to James W. and Mattie Estelle Treadaway in Iredell County, North Carolina. Philip joined his parents in their heavenly home on June 3, 2021. (Due to the Military dropping the "a" from his last name, he felt it was easier to change his name to Treadway.)
Philip grew up in Mount Mourne, NC, after graduating high school Philip joined the US Air Force in June of 1958 where he was an Aircraft Hydraulic System Specialist stationed at Beale AFB/Travis AFB in California. Upon honorable discharge from the military in 1962, Phil started his 37-year career with the United States Government as a Pneudraulic Systems Mechanic at McClellan AFB, Sacramento, CA, in 1977 he accepted a job as an Equipment Specialist at the Federal Center, in Battle Creek, MI.  in August of 1979, he transferred to a position at the Naval Rework Facility at Cherry Point as an Aerospace Engineering Technician where he provided support for the Tomahawk Cruise Missile.  In 1979 he was promoted to Logistics Management Specialist where he continued to provide support for the Tomahawk Cruise Missile as well as the A-4 aircraft program.  Philip retired from the Naval Aviation Depot on the 31st of May 1996 with many awards and commendations.
As an active member of the NARFE where he represented his chapter as a delegate to many conventions, Phil decided to give Tax Preparation a go and in 1998 he received his certificate in Tax preparation, as he planned just to help the senior citizens and others in need in New Bern. In 2000 Phil accepted a position as a tax preparer with H&R Block, where he managed the Bayboro, NC office.
Philip was a member of Trinity Methodist Church, in New Bern and enjoyed the Methodist Men's Ministry as well as the Men's Huddle. In his lifetime he gave over 15 gallons of blood to the American Red Cross. He received his Associates Degree in the Arts from American River College in 1974.
Philip was preceded in death by his brothers, Tommy and Steve and his sister, Margaret Riley. Philip is survived by his Son, Brian Treadway of Washington state and Daughter Diana Hart of Oregon, 6 Grandchildren and 4 Great-grandkids; his Sister-in-laws, Wanda Treadaway and Debra Treadaway; Cousin, Randy Winecoff; Neighbor, John Morris, 2 nephews and 5 nieces; 5 Stepchildren, Jackie Jackson (dec.), Linda Mourning, Stanley Wagner, Vicky Pittman, and Michael Thornton; giving him an additional 14 grandchildren and 14 great-grandchildren
Philips' family will receive friends and family at Trinity United Methodist Church on Monday, June 7th at 6 p.m. followed by a celebration of life service and reception at 7 p.m. A private burial will be in Mount Mourne, NC.
In lieu of flowers, Philip has requested a donation to the American Heart Association or the Children's Ministry at Trinity United Methodist Church.
Pollock~Best Funerals and Cremations is entrusted with the Treadway Family.
Jaymes M. Wood, 31, New Bern, NC
Jaymes M. Wood, 31, passed away unexpectedly Saturday, May 29, 2021. A long time resident of Craven County, James worked in Toledo, OH, before returning home. Jaymes was a loving son, brother, and father. He was involved in construction for most of his life, and enjoyed fishing and playing his guitar.
A celebration of his life will be Sunday, June 6, 2021, at First Baptist Church of Maysville, with Rev. Bryan Ipock officiating. The family will receive friends following the service at the church.
Jaymes is survived by his mother, Melissa F. Wood; his sons, Keioni and Jeremiah; sisters, Hanna and Danielle; his brothers, Lukas, and Jonathan; and his step-father Donald Greene.
Pollock~Best Funerals & Cremations is entrusted with the Wood Family.
Submitted by: Bob Burns, Funeral Director, Manager, Pollock~Best, 2015 Neuse Blvd., New Bern, NC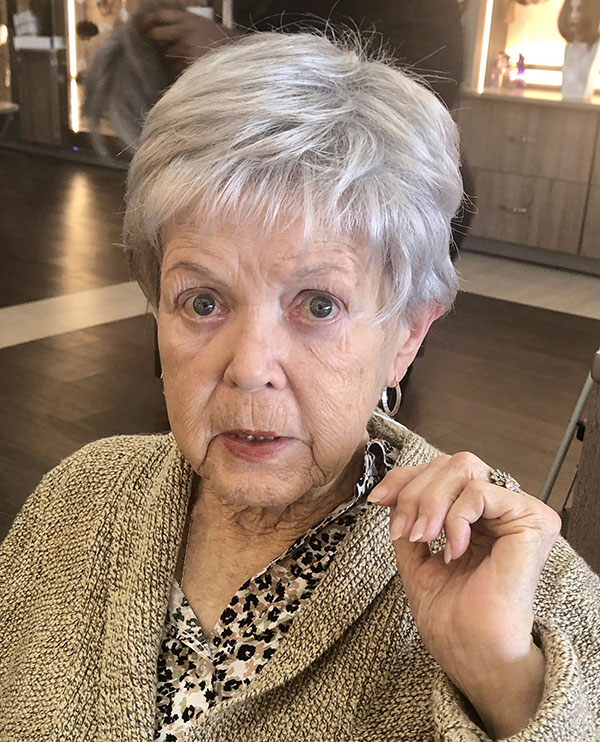 Hazel Belangia Magee, 80, New Bern, NC
Hazel Belangia Magee blessed this world with 80 years of fierce beauty and love. She peacefully made the journey to paradise in the home she built with her husband and raised her family in, surrounded by the people she loved, on the morning of Tuesday, June 1st, 2021. Her passing followed a long and bravely won battle with breast cancer; the extra few years she spent laughing, adventuring, and sassing with her loved ones certainly felt like a win to her and everyone who she held dear.
She came into this world on October 12, 1940, and from then on, nothing was ever the same.
Everyone who had the pleasure of knowing her was touched by her unyielding generosity, quick wit, and sassy sense of humor. She grew up in New Bern, North Carolina as the loving daughter of Ray and Emma Belangia and the big sister to William "Bill" Ray, Shirley Louise, and Paul Ervin.
She attended Croatan Freewill Baptist Church for all of her life, where she met Dale Wayne "Mike" Magee, who married her in the very place they first locked eyes. The two were soon blessed with their children, Mary Elizabeth and Jeffery Ray, completing their beautiful little family. In July of 1998, she and Mike became grandparents to Sean and Claire Magee, who Hazel made sure to "special order" from Heaven. She swore they were perfect from the moment they were born.
Always a force to be reckoned with, Hazel was the most hard-working person in the room. Never one to take injustice or disrespect, she advocated for herself and other women in the workplace. Hazel worked her way up from secretary to CEO at Neuse Builders, discovering her passion for building the home families would begin and grow old in. She adored the work she did and always commented on the flooring of any new building she walked into. Hazel spent her final days doing what she loved best: she surrounded herself with family, watched "Monk," and ate her fill on gummy bears and ice cream. At this very moment, she is most likely ice skating or flying, the two things she said she was most looking forward to doing when she got to Heaven. Hazel spent all of her life caring for those who needed a little extra love and will forever be remembered as one of the kindest souls to come out of New Bern, North Carolina.
Hazel is survived by her children, Dr. Mary Elizabeth Magee Quinn, and Jeffery Ray Magee; "her darlins'", Claire Magee Quinn and Sean Magee Quinn and their father, Vincent Quinn; her siblings, Shirley Belangia Powell, William Ray "Bill" Belangia, and Paul Ervin Belangia; her sister-in-law, Marilyn Brantley; her handy man and bonus son, Ricky Eugene Dickerson, her bonus grandson, Rami Zein; her apple fritter supplier and "best friend", Richard Shipman; her dear friends Reva and Chuck Clever and Ruth Anne and Ed Coblentz; and her little dog Earl Magee.
She returns to the loving arms of her beloved husband of 54 years, Dale Wayne "Mike" Magee, and is welcomed home by her parents, Ray Laroque Belangia and Emma Caton Belangia.
She had only one request for those she loved so dearly: be happy. And we will as we celebrate all that was Hazel Magee.
Loved ones are invited to celebrate her life at the visitation on Friday, June 4, 2021, from 3 p.m. – 7 p.m. at Pollock- Best Funeral Home. Her celebration of life ceremony will be at 10 a.m. Saturday, June 5, 2021, at Croatan Free Will Baptist Church, with Rev. Harry Bryan and Rev. Jesse Caton officiating. Entombment will follow at Greenleaf Memorial Park. Those wishing to offer sweet anecdotes and love may visit pollockbest.com. In lieu of flowers, please honor Hazel through donations to the Croatan Free Will Baptist Building Fund at 7154 Hwy 70 E, New Bern, NC 28560.
Submitted by: Bob Burns, Funeral Director, Manager, Pollock-Best, 2015 Neuse Blvd., New Bern, NC