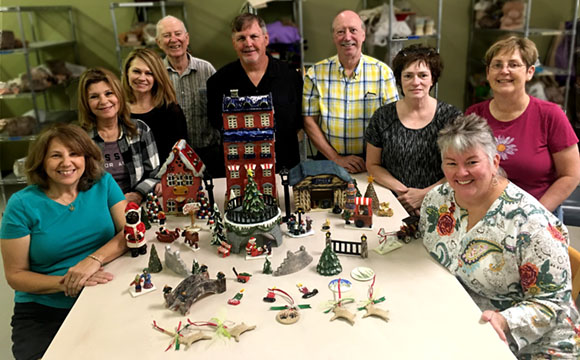 Swiss Bern Christmas Village started off as a "what if" idea. Knowing the Beary Christmas Gingerbread House Contest would be starting, the potters at the New Bern Arts and Wellness Center (NBA &WC) saw it as an opportunity to challenge themselves and participate in a miniature fantasy world of their own. The idea took off quickly with people wanting to join the team in various ways, large and small. It not only fostered creativity, teamwork, and lifelong friendships, but provided individual skill-building and skill-direction from more advanced potters at the Center. Many discovered they had more talent than they had thought. The enthusiasm spread throughout the center as pieces began to come to life.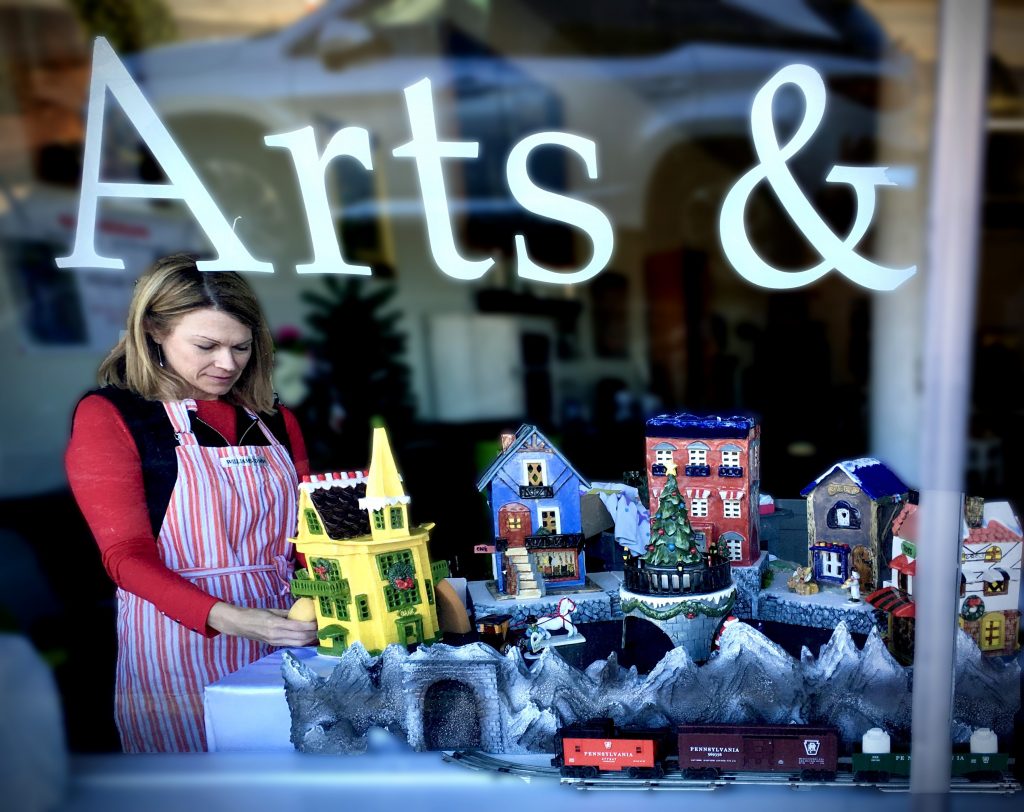 New Bern Art & Wellness Center will be displaying their 1st Annual Swiss Bern Christmas Village. The Village is a miniature fantasy world of Christmas made from clay. The Swiss Bern Village is populated with homes, businesses a church along with all things necessary for Christmas including a tree, streetlamp and Santa Bear.
The Village will be on display from November 18. 2019 to January 3, 2020.  NBA&WC invites you to join them for their holiday opening and sale on Friday and Saturday, November 29th – 30th from 10:00 a.m. until 4:00 p.m. at 919 Broad Street.
Come and visit or finished village's first year at the New Bern Arts and Wellness Center! For more information, call 252-497-8928 or visit www.newberncenter.com.
Submitted by: Michaelé Rose Watson