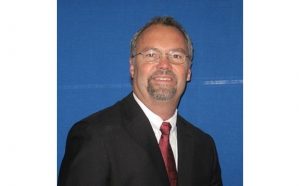 Motivational Speaker, Randy Eubanks, will be the keynote speaker at their upcoming meeting on Monday, May 20, 2019, at Keller Williams, from 6:30 to 8:00 pm. Guests are welcome. Please plan to arrive early to meet Randy, enjoy refreshments and learn about Toastmasters.
Randy is the author of My Dad, The Smartest 7th Grader on Earth, and winner of numerous Toastmasters' speaking contests.  He was born and raised in Eastern North Carolina on a small farm near Trenton.  He started his first business at the young age of 21 and has since owned and operated multiple businesses.
"My mission in life is to teach people how to succeed spiritually, mentally, socially, financially, and physically in their lives," writes Randy. The messages conveyed to his audiences are inspired by his dad's wise teachings. Randy's keynote presentation will provide humor and motivation through the telling of great stories. He will also share how Toastmasters helped him fine tune his speaking skills which was instrumental in writing his book. Randy will be selling and autographing his book following the event. Cash or credit cards will be accepted.
People join Toastmasters for various reasons. Becoming a member provides an excellent opportunity to hone speaking skills, overcome fear of public speaking, prepare for job interviews, and develop leadership skills in a supportive and positive self-paced learning environment. Toastmasters provides the more seasoned speaker with opportunities to develop and fine-tune special capabilities, to compete on the regional, state and national level, and to participate in the speaker's bureau. Come visit and learn how you can become a better version of you!
New Bern Toastmasters Club meets every Monday night at 6:30 p.m. at Keller Williams Realty, 1320 McCarthy Blvd., New Bern. Guests are always welcome!
Find us at: NewBern.ToastmastersClubs.org and on Facebook at: Toastmasters International – New Bern, N.C. Chapter.
About Toastmasters International
Toastmasters International is a nonprofit educational organization that teaches public speaking and leadership skills through a worldwide network of clubs. Founded in October 1924, the organization currently has more than 280,000 members in 13,500-plus clubs in 116 countries. Each week, Toastmasters helps more than a quarter million people of every ethnicity, education level and profession build their competence in communication so they can gain the confidence to lead others. For information about local Toastmasters clubs, please visit Toastmasters.org. Follow @Toastmasters International on Twitter.
Submitted by: Heather Noto, Brink Strategy