Live Music Options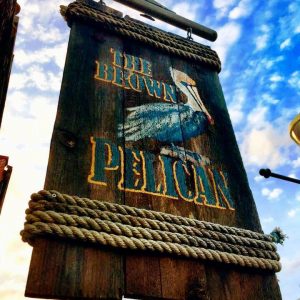 At press time here is what we found for the week ahead. Always call the venue to confirm.
Thursday: March 14, 2019
Captain Ratty's Steak & Seafood Restaurant, 202 Middle St., (252) 633-2088 offers dinner and music now on Thursdays in the piano bar. This week Patrick Reid will be offering the live music upstairs from 6-9 pm
The City Stage, 901 B Pollock St., (252) 631-5122 welcomes Alisa Mike. Music is offered from 7-9 pm
The Brown Pelican, 411 Broad St., (252) 631-5008 Open Mic is hosted by Brian Mac. Sign up starts at 7 pm Music starts at 8 pm. Pack up the gear bag and come jam!!!
Friday, March 15, 2019
New Bern History Center, 529 S Front St; The New Bern Rotary presents Sham-Rocking 2019 with plates of Corned Beef and Cabbage catered by The Chelsea tunes by Tom and Dahlia during dinner and fun music by TrainWreck following the meal. Tickets are $20 in advance and $25 at the door. You can get your tickets at Mitchell's Hardware.
BrÜtopia, 1201 Highway 70 E, (252) 631-5142 welcomes Brian Burke will be sharing songs from 7-10 pm.
The Garage 1209 Highway 70 E, is hosting their soft opening. They will be hosting live music with Big Jim Kohler live starting at 7 pm.
The Brown Pelican, 411 Broad St., (252) 631-5008  offers the music of Hot Buttered Grits will be jamming this Friday with FREE music offered 7-10 pm.
Blackbeard's Triple Play Restaurant 415 S Front St., (252) 635-0322 The Switch returns with the party on the deck on Friday 7:30 pm until 11 pm. Free music to welcome your weekend!
Stanly Hall Ballroom La Belle Danse and Atlantic Dance Theatre Admission $25.00 Adults $15.00 Students. A captivating program of Baroque Dance and Music. Offered by Barry Bauguess, Baroque Trumpet, Brent Wissick, Cello, and Viola da Gamba;
John B. O'Brien, Organ, and Harpsichord.
Saturday, March 16, 2019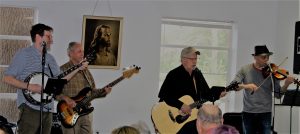 Saturday Sessions will be a new feature we can find in Bear Plaza, brought to us by Swiss Bear and The Downtown Business Council this fun feature will be a great reason to bring the family to town for the day. With live music offered 12-4 pm The Neuse River Ramblers will perform this week along with Cindy Polo who will offer traditional Irish songs to entertain.
Craven Arts Council / Bank of the Arts At the Gallery: Carter & Cash performed by Strung Together, 7:00 p.m. at the Bank of the Arts. Call 252-638-2577.
BrÜtopia, 1201 Highway 70 E, New Bern, NC. (252) 631-5142.  Free Music 7-10 pm featuring the songs offered by Big Jim Kohler Blues Band. Come out and support local music, local food, and cold local brew.
The Brown Pelican, 411 Broad St., (252) 631-5008 is hosting a Battle of the Bands Saturday night for GEM Productions and Bernaroo Music Festival. Free Music! 8-11 pm.
Blackbeard's Triple Play Restaurant 415 S Front St., (252) 635-0322  Bryan Mayer/Greenville Pipe and Drums will rock the deck with the rock and party grooves you dig. Free music 7:30-11 pm.
Monday, March 18, 2019
The Brown Pelican, 411 Broad St., (252) 631-5008 Welcomes the week with a blues Jam at the Dirty Bird. All are welcome. Jam goes down from 7-9 pm hosted by Big Jim Kohler Band.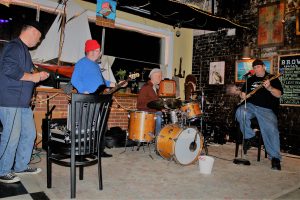 Karaoke/Trivia/Other Games:
Thursday, March 14, 2019:
BrÜtopia 1201 Highway 70 E  (252) 631-5142 30 Seconds Rocks 6:30 pm.
Saturday, March 16, 2019:
Blackbeard's Triple Play Restaurant 415 S Front St., (252) 635-0322 30 Seconds Rocks Music Bingo 9 pm with DJ!
Wednesday, March 20, 2019:
The Brown Pelican, 411 Broad St., (252) 631-5008 TRIVIA NIGHT Fun starts at 7 pm.
Beer Army Burger Company 313 Pollock St., (252) 288-5814. TRIVIA NIGHT starts at 7 pm.
At The Palace: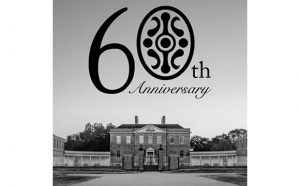 Saturday, March 16, 2019
Discovering Tryon Palace: Outlander in the Governor's Palace, 9:15 a.m. – 10:30 a.m.
Oulander Home and Hearth from 3:15 – 4:30 p.m. at Tryon Palace's Gates. Call 252-639-3524. https://www.tryonpalace.org/
On The Big Screen: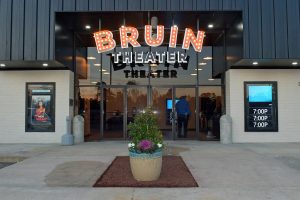 Bruin Theater 2500 Neuse Blvd., http://www.enccinemas.com/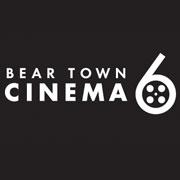 Bear Town Cinema 6: 2806 Trent Rd., (252) 638-1820 http://www.beartowncinema.com/
Our Stages:
Friday March 15, 2019
RiverTowne Players at The Masonic Theater 514 Hancock St., (252) 633-3318 
This is opening weekend for  Hairspray the Musical!!! Click on the picture below to get your tickets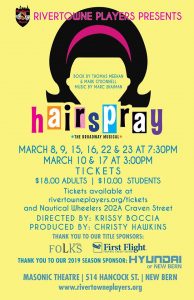 Hairspray, shows will be live on stage the next two weekend with showtimes  Fri – Sat: 7:30 p.m. and Sun: 3:00 p.m. at the Masonic Theatre. Presented by RiverTowne Players. Call 252-633-3318.
New Bern Civic Theater
This weekend marks the opening of Alladin – JR, Fri – Sat: 7:30 p.m.; Sun: 2:00 p.m. at the New Bern Civic Theatre. Call 252-633-0567.
City Stage New Bern
Welcomes Madame Z Cabaret, Dancing thru the Decades.on Saturday, March 16 from 8 pm until 12 am.
Other Groups and Activities:
Wednesday, March 20, 2019:
Coastal Women's Forum Features Sandra Phelps – United Way, 11:30 a.m. – 1:00 p.m. at the New Bern Golf and Country Club.
Don't Forget To Check Out these Places: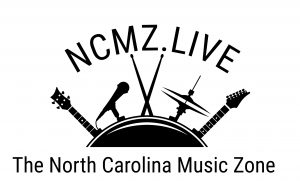 For more Live  Music News, sign up an keep the beats with me, Tracey Stones, on my site, NCMZ.live,
Also, be sure to visit like the New Bern Music Calendar Facebook page created by Bob and Joanne Friedman.
Check out Jungle Jump of New Bern – it's an indoor bounce arena with an obstacle course and arcade games (252) 772-3742
Go skating at Rollerland (252) 633-3804
Solve a mystery at the Bear Towne Escape Room (919) 288-4764
Take flight with ParaFlight (703) 963-7389.
Do you prefer ballroom dancing? Visit the Rivertowne Ballroom (252) 637-2003.
Take advantage of over 20 parks and recreation facilities maintained by New Bern Parks & Recreation (252) 639-2901.
Introduce your dog(s) to new friends or just let them run around at the Down East Dog Park at Glenburnie Park, please know that you need to register first and receive the gate code before you can enter (252) 639-2901.
Craven County Recreation & Parks (252) 636-6606.
Visit the New Bern-Craven County Library as they have a lot of fun programs, events, and resources! They offer children's programs, computer usage, and technology workshops, book clubs, writer's workshops, open mic night, live music, children's theater, movie screenings, and rentals, meeting rooms, historical and genealogy research, and much more! (252) 638-7800.
Learn more about our town by taking a self-guided walking tour or have locals take you on a tour:
African American Heritage Tour, Architectural Walking Tour, and Churches & Cemeteries Tour, Historic Homes Tour, Revolutionary War Heritage Tour, and Walk to Remember Tour (based on Nicholas Sparks books)  (252) 637-0250
Bear Town Bears self-guided tour; New Bern's Civil War Battlefield Park (252) 638-8558,
Scenic Airplane Ride by Tradewind Aviation (252) 636-0716
Trolley Tour (252) 637-7316.
Take a walk in the woods in the Croatian National Forest. The forest's habitat has carnivorous plants like the Venus flytrap, pitcher plant, sun-dew, butterwort, bladderwort among other exotic plants. The Croatian spans approximately 160,000 acres and is located in New Bern's backyard. It's a sanctuary for black bear, deer, wild turkey, quail, coyote, bald eagle, beaver, bobcat, porcupine, American alligator, red-tailed hawk, and other wildlife you may see. For maps and more information, talk to the people at the Croatian National Forest's Ranger's Station on Hwy 70 E (252) 638-5628.
by Tracey Stones